Your business thrives when your people do.
From increased productivity to improved staff retention, and better engagement with business initiatives. By motivating your team, you futureproof your business.
But with dispersed teams and people demanding more from their workplaces than ever before, how do you bring everyone together and maintain a positive employee experience?
Here's how Hable can help. Explore our employee experience solutions.
Create a brand new modern intranet
Give your people a place to connect, wherever they're working from.
Roll out new devices seamlessly
Get more from your investment in devices. Provide a meaningful experience.
Drive adoption of Microsoft Viva
Improve understanding of the Viva platform, and how it could transform organisation.
Build better connections with a modern intranet
Everyone has an intranet. But is yours being used effectively? Is it fit for purpose? And can it be accessed by all of your people, on all of your devices?
In a modern workplace, your intranet should be at the core of communications, knowledge sharing and culture building. And, it should be easily accessible by all staff, whether they work at a desk, or on the front line.
Hable will build your modern intranet platform using Viva Connections and SharePoint online. But we also bring your people along on that journey, supporting your internal comms team and upskilling people across the organisation to write compelling content. This project will help you embed a new communication style into the way your organisation works. Transforming culture and boosting efficiency.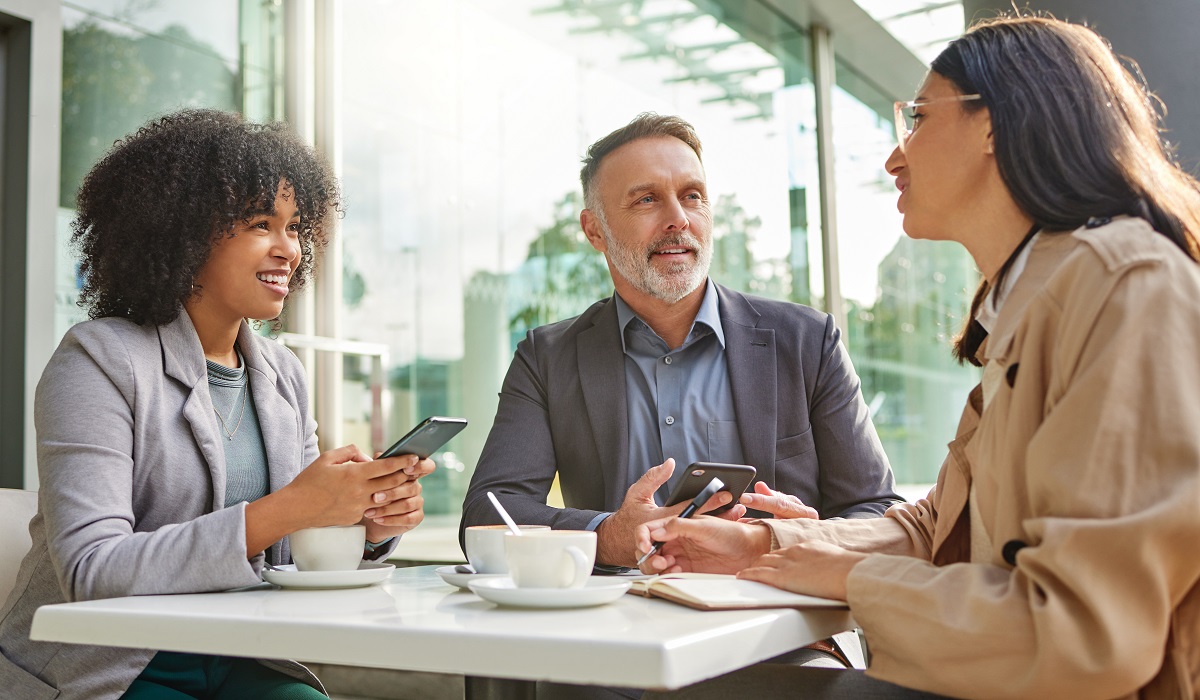 This can include:
Design and build of a modern intranet platform using via Viva Connections

Migration of data, pages, and content where needed

Engaging comms campaign to raise internal awareness and launch your new platform

A learning programme to upskill key user groups, such as internal comms, site owners and content contributors

Combining Microsoft accredited technical consultants & ADKAR accredited Change Management experts
What your new intranet could look like:
With a modern intranet environment from Hable, the possibilities are endless. Bringing your organisation together, providing the most relevant information in the best place.
Watch this short demo to explore the art of the possible:
Don't just deliver new devices; deliver a great experience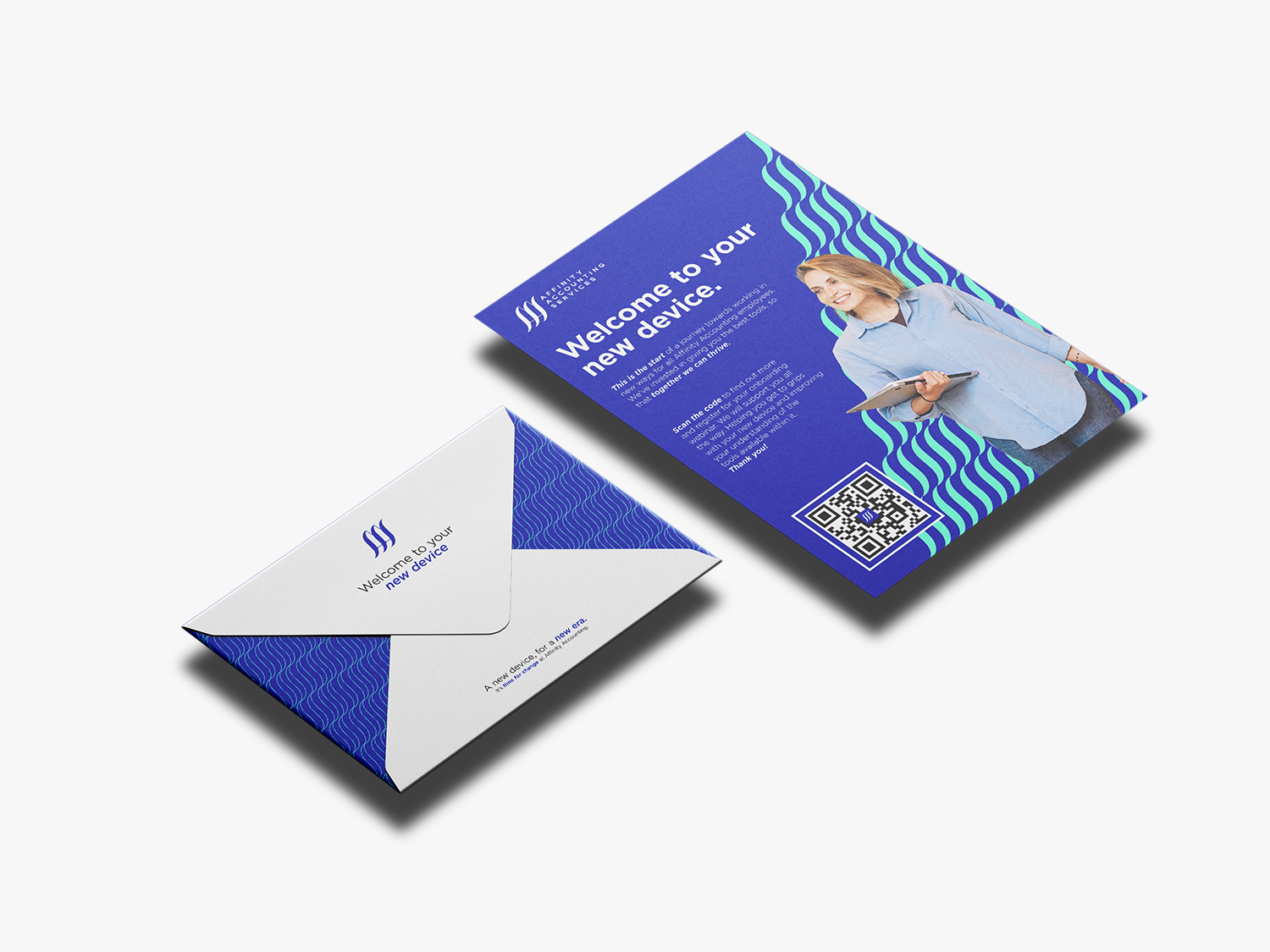 It's easy to buy new laptops or tablets and hand them out to your staff. But does that give them a good experience?
You are making a big investment in equipping people with the best technology – but you need your people to feel like you've invested in them, too.
With Hable's device rollout solution, we make sure your new device project has maximum impact.
New devices should be exciting for your teams. Not something they dread. We make it so with expertly crafted comms and eye-catching graphics. All created in-house, by our team of Marketers and Creatives.
You can be confident that widespread adoption will be achieved too, thanks to an engaging learning programme to get your people familiar with their new device. Using the new devices as an opportunity to work in new ways.
So, while you focus on getting the technical solution right. We will focus on delivering world class Change Management.
This can include:
Engaging comms campaign to raise awareness of the new devices available, and to help people chose the right device for them

Device orientation workshops to get people set up fast and ready to go

Learning programmes to ensure understanding of both the new device, and the software on it

Face-to-face or remote delivery models

Engaging learning content for low/no touch deployments

ADKAR accredited Change Management approach
What it might look like:
We worked with leading institution Queen Mary University of London to facilitate the induction of hundreds of staff to a their new office space. Including getting them familiar and comfortable working with their new devices and Microsoft 365 apps.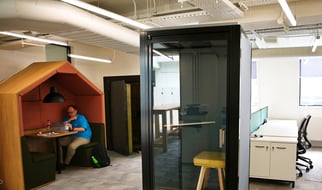 Adopt Microsoft Viva to improve the employee experience
Giving you a deeper understanding of Microsoft Viva. And how to get the most value from this exciting new platform.
Viva is Microsoft's all encompassing employee experience platform. It brings tools for knowledge sharing, wellbeing, and learning - right into the place your people already work every single day: Microsoft Teams.
Hable are committed to ensuring you get increased returns on your Microsoft investment. By enabling widespread adoption of these powerful Viva tools.
This can include:
'Art of the Possible' workshops, funded by Microsoft

Advice on licensing and deployment

An assessment of your current state and readiness for change

Engaging internal comms campaign to raise awareness of the Viva apps

Learning programmes to build digital confidence

ADKAR accredited Change Management approach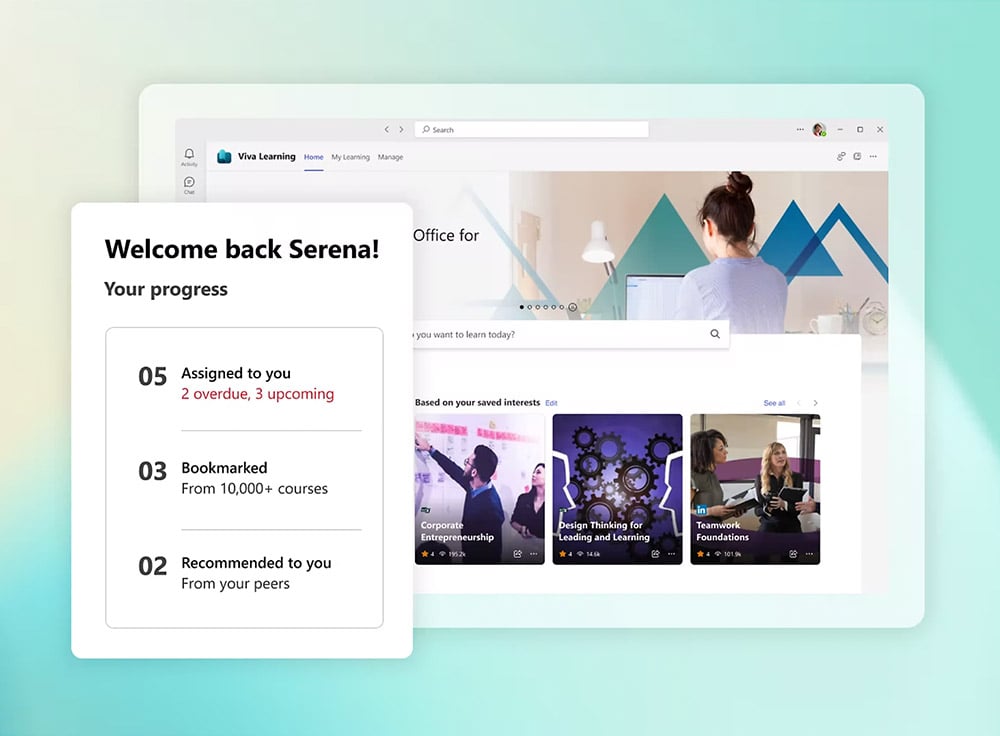 Deliver the best possible employee experience. Wherever your people are.
Accelerating change. Transforming culture. Boosting efficiency.