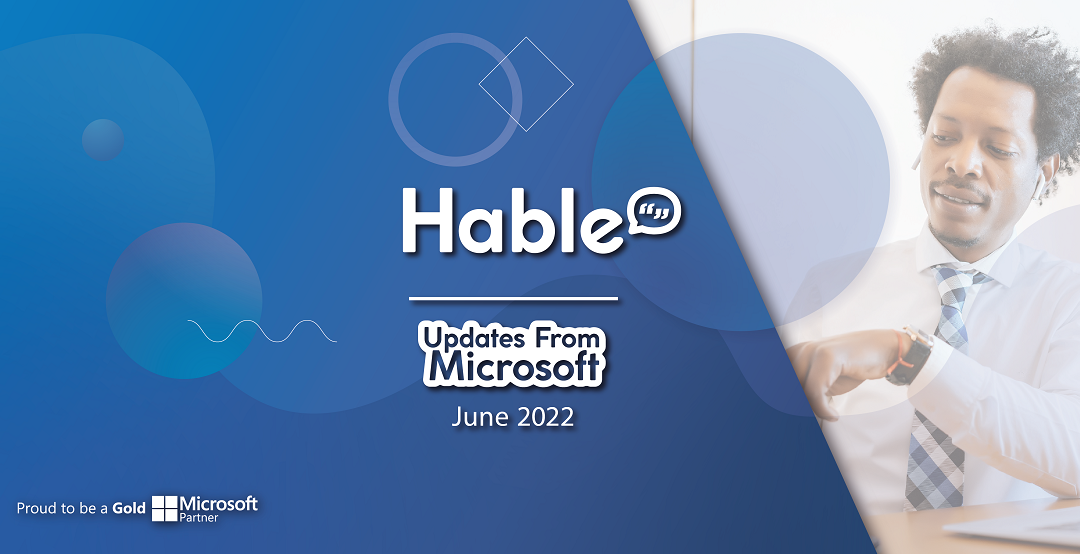 We're back with another Microsoft update, rounding up the biggest and best Microsoft 365 announcements from over the last month!
In our June update, we take a look at some exciting updates coming to Microsoft Teams and Microsoft Viva.
What's new in Microsoft 365? Updates for June 2022

Here are four exciting features that have been announced for Microsoft 365 over the last month!
Adjust the look of your Microsoft Teams video
Now available before joining meetings, users of Microsoft Teams are able to enhance the video quality when lighting is poor by turning on the "Adjust brightness" filter. You also can use Soft focus to apply a subtle smoothing effect. These can also be navigated to during meetings.

You can read more about this new feature here: New Microsoft Teams features for May [Link]
Keeping business objectives on track through new Viva Goals module
Schedule learning into your calendar
Now you can make sure you're prioritising learning and not missing out, by blocking out time for learning in your Outlook and Teams calendar directly through your Viva Learning module.

Viva Learning intelligently suggests a time slot that fits the duration of the learning object chosen and matches with free time on your calendar. The add to calendar feature can be initiated from a course detail page, or a course thumbnail from the Home or My Learning tabs.
Updates app in Microsoft Teams for your frontline
Updates in Teams is an app that enables your people to create, submit, and review all their updates, check-ins, and reports without disrupting the flow of work. Whether it's a recurring processes like a facility inspection, or an in the moment update like an incident report, Updates in Microsoft Teams makes it easy for your frontline to manage them all in one place.
There are a number of templates in the Updates app to help your teams get started, or you can build them from scratch to reflect specific business processes.
Find out more about the Updates app for your frontline, here: Updates in Microsoft Teams [LINK]
Improve the way you use Microsoft 365 at your organisation
Interested in the features we've highlighted here? Want to know more about how you can unlock the power of Microsoft 365 within your organisation? We have a fantastic team of Microsoft 365 experts across #TeamHable who are on hand to chat to you about these exciting updates and developments.
Talk to a member of our team and unlock the power of Microsoft 365 within your organisation.