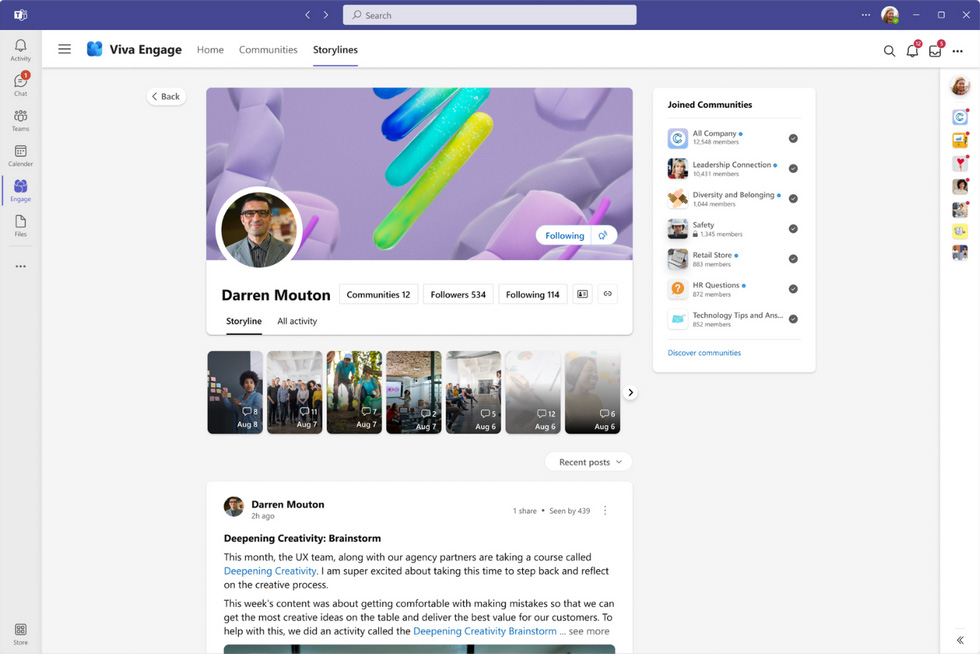 Each month, we round up the biggest and the best announcements from across the Microsoft 365; whether that's enhancements to existing products, exciting new features coming, or brand new apps.
This month, we look at a new module coming to Viva, an interactive integration for Excel, and new features rolling out to Microsoft Teams. Here is what's new in Microsoft 365 for August 2022:
New in Microsoft Viva
Another new Viva module is on the way… announcing Viva Engage
Microsoft Viva Engage the newest app in the Microsoft Viva suite, designed as a social network for organisations to help build community, spark engagement, and build personal relationships.
Working as an enhanced experience of the current Yammer Communities app for Microsoft Teams, Viva Engage will host several exciting features such as a status bar, a news feed, and even Instagram-like stories!
We're excited to see how this could help bring the dispersed workforce together in the newly hybrid world, improving working relationships and strengthening connections.
Read more here: Introducing Viva Engage | Microsoft.com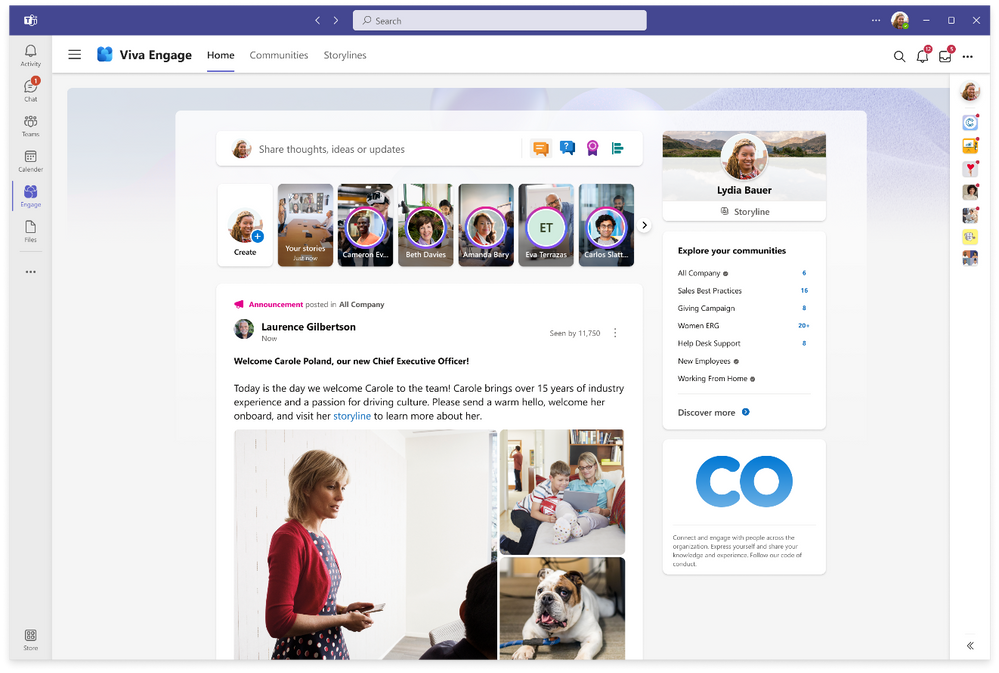 New in Excel
Collaborate in new ways with Excel Live
Real-time interaction on documents between people that are working remotely can be key for productivity and getting tasks done. With the new Excel Live feature, groups of people can now collaborate on spreadsheets in real time within your Teams meetings. After permitting sharing of a workbook, everyone in the Teams meeting is able to edit the Excel file directly from the meeting screen.
This is a fantastic update and looks to be a great development in collaborative hybrid working.
Read more: Announcing Excel Live | Microsoft.com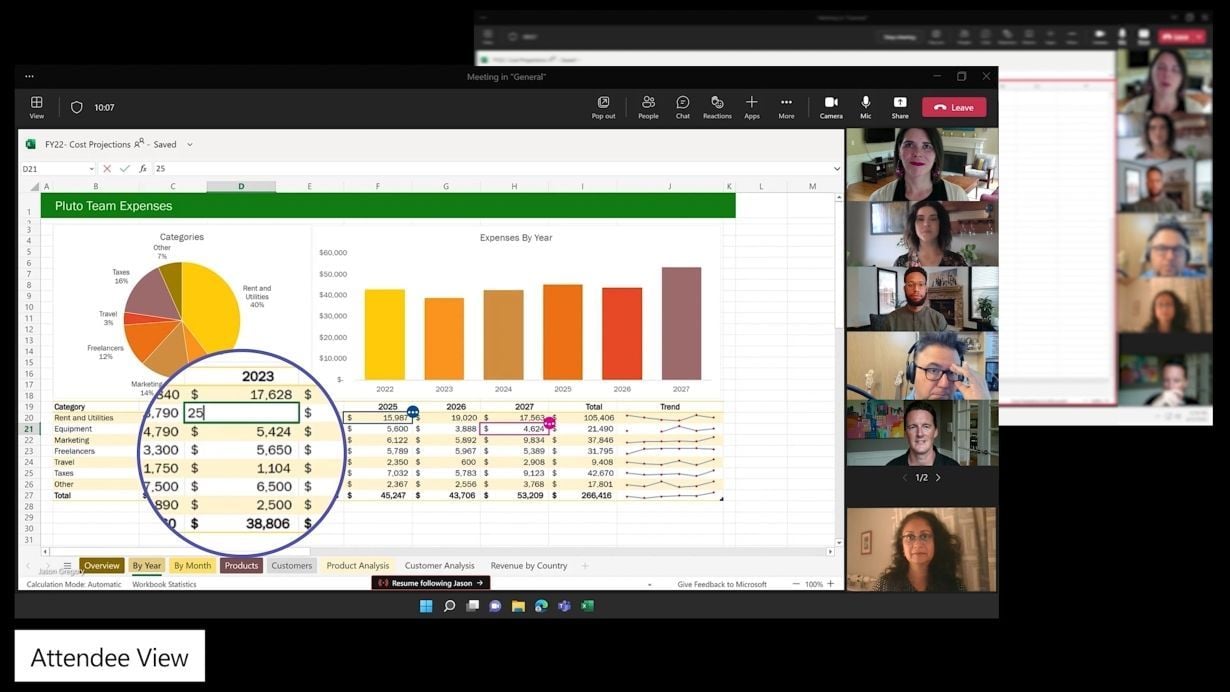 New in Microsoft Teams
Get instant feedback in meetings with new Polls feature
Teams has got a shiny new Polls app, making it much easier for people to both find and add polls to their chats and meetings. Along with this, there have been improvements to the poll results, making them easier to read and digest.
Using Polls in meetings is a great way to gain instant feedback, capture feelings around a thought or idea, and even see how your meeting delegates rate the session.
It's a fantastic tool to make your meetings more engaging.
LinkedIn integrations with Microsoft Teams now rolled out
It's now super easy to view a person's LinkedIn profile directly through Microsoft Teams. When you go to any one-on-one chat, you can now quickly see that person's experience, education, skills, and more.
Through this newly rolled out integration, you can now even go as far as connecting with people on LinkedIn without ever having to leave the Microsoft Teams workspace.
A fantastic way to improve working relationships, and expand your LinkedIn network!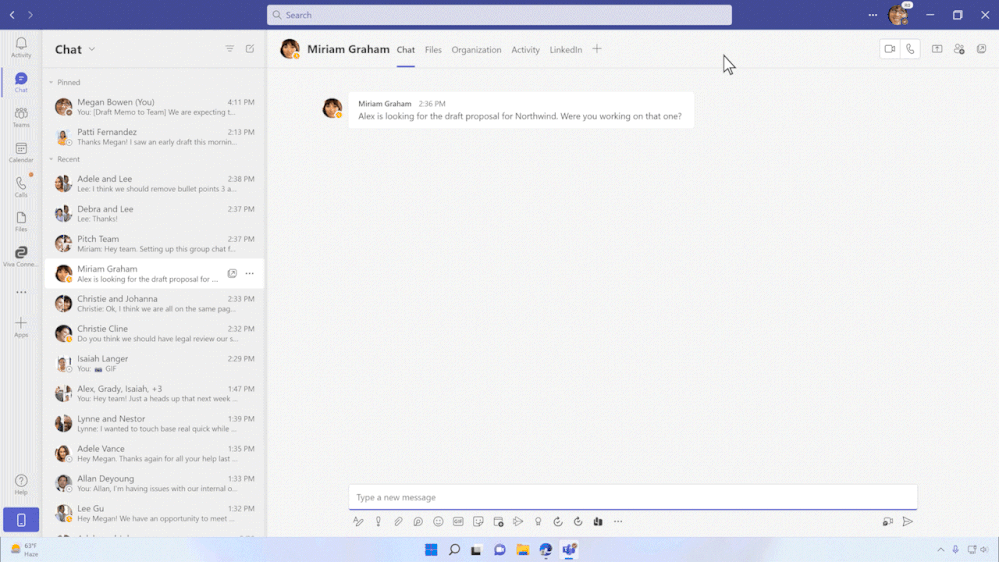 Inspired by these new Microsoft 365 features? Get in touch
If you're inspired by these new features and announcements and excited about the possibilities of how they could be used in your organisation, Hable are on hand to help you and your people understand the benefits.