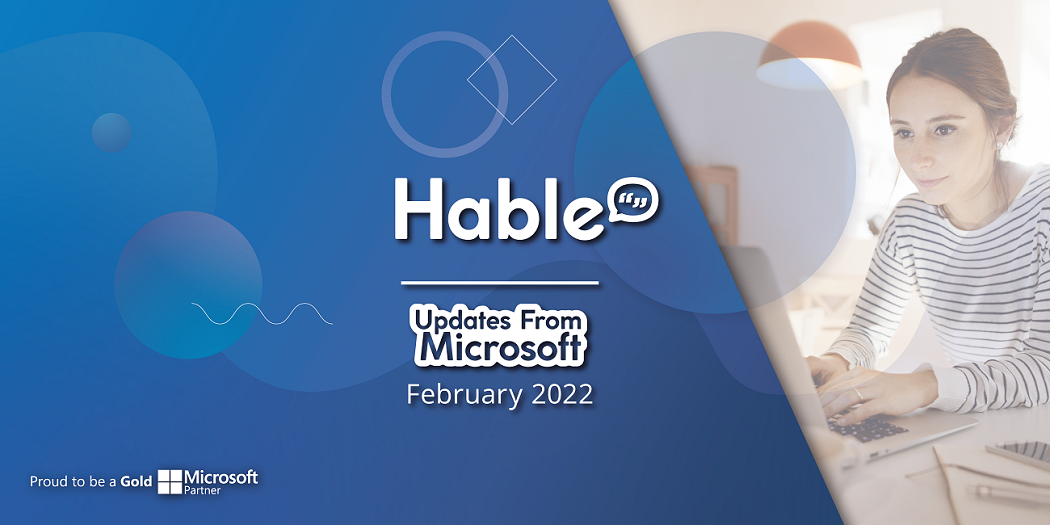 In this list, we take a look at a speedier way to enter data in Excel, a new way to search in Word, and some brand new features to enhance your meetings on Microsoft Teams.
What's new in Microsoft 365?
1. Speed up data entry in Microsoft Excel with AutoComplete
Introduced following feedback from the Microsoft Excel Community, the AutoComplete feature for dropdown lists will help speed up data entry for users. This feature will work in the same way as AutoComplete on a search engine might, matching the string you type in the dropdown list cell, with words from items in the dropdown list. It then shows only the matching list items.
See how it works in the GIF below and learn more here.
2. Search with your voice in Word for Windows
3. Unmute shortcut in Microsoft Teams
In an eagerly anticipated development for Microsoft Teams, users are now able to unmute quickly during a meeting with a handy shortcut.
All you have to do is holding down Ctrl+Space keys (Windows) or Option+Space keys (macOS), then release the keys to go back to muted state again. This feature is now on by default.
To disable, go to your Teams Settings > Privacy section and uncheck Keyboard shortcut to unmute.
4. High fidelity music mode
Users can now share music and songs through Microsoft Teams with high-fidelity music mode, providing significantly improved audio quality for this kind of content in Teams calls and meetings.
This setting could be good for teachers carrying out online music lessons, someone who wants to share a musical performance, or any other time where you might want to transmit high quality music.
5. Use Microsoft Teams to chat outside of your organisation
Building on the incredible communication features that Teams already offers, users are now able to chat with team members outside of their organisation, strengthening the relationship with external partners.
Start a conversation with any Teams user by entering their email address or phone number, without any tenant switching required.
We're really excited about this feature, and see it as a fantastic way to collaborate with external partners, improve workflows and strengthen relationships.
Unlock the power of Microsoft 365 at your organisation
Interested in the features we have discussed? We have Microsoft 365 experts across #TeamHable who would be more than happy to chat to you about these updates and developments.
Talk to a member of our team and unlock the power of Microsoft 365 within your organisation.