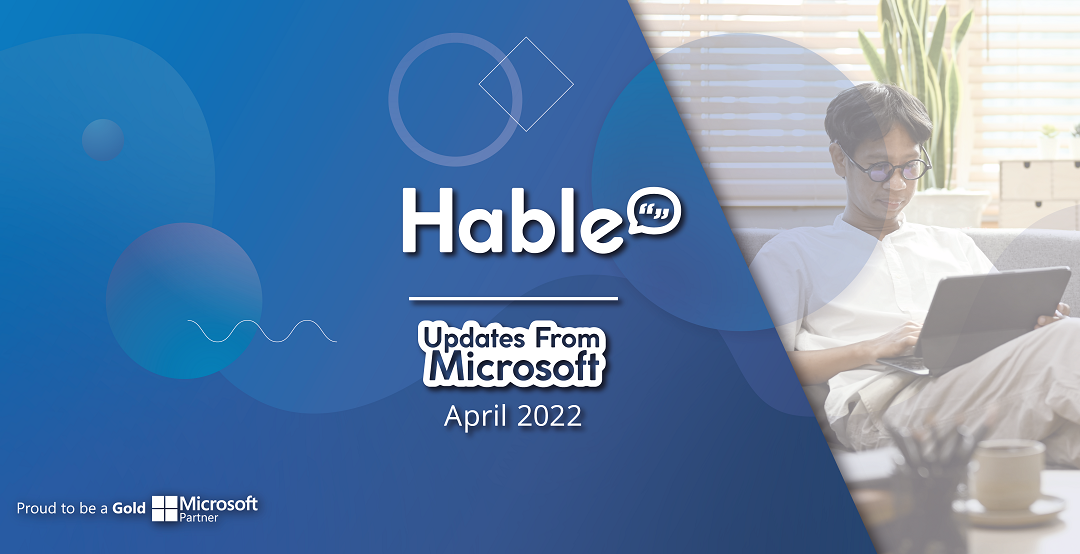 In this April 2022 update, we take a look at some exciting new features like the new way to RSVP to meetings in Outlook, the Viva Insights Inspiration Library and enhancements to Microsoft Teams meetings.
What's new in Microsoft 365?
Here is our roundup of the biggest Microsoft 365 announcements over the last month.
A new way to RSVP in Outlook for the hybrid world
With over 60% of businesses looking to embrace the hybrid workplace, it's crucial that we have both the technology and the policies in place to support this. More and more, employees are wanting to go into the office only when they need to; either for important meetings or collaborations.
To help manage this and keep employees informed about when their colleagues will be in the office, Microsoft are rolling out a brand new feature in Outlook. Designed with the hybrid working environment in mind, this new feature will allow users to RSVP to meetings and note whether they plan to join in person or remotely.
This will be available in public preview in Outlook web in Q2 of this year.
Learn more about the things that matter to you, with Inspiration Library
The new Inspiration Library in Microsoft Viva Insights brings thought leadership from industry experts right into your Microsoft Teams experience, created to inspire you both at work and in day-to-day life.
The library will help users transform their insights from Viva into actions, with articles focusing on specific themes such as wellbeing, culture, and resilience.
Click here to find out more about the Viva Insights Inspiration Library.
New Microsoft Teams features to help revolutionise healthcare
At Hable we're lucky to work with some of the leading healthcare organisations in the country, helping to revolutionise the way staff work and deliver care through the use of technology.
Microsoft Teams plays a huge part in this, with Microsoft seeing a massive 500% increase in monthly usage of the platform in the healthcare sector. To continually improve the experience for healthcare workers, Microsoft are announcing a whole host of new features, such as:
Scheduling on-demand appointments through the Microsoft Bookings app in Teams

Collecting key information for virtual consultations via Microsoft Forms

Sending SMS appointment reminders
These are just some of the many features being released. Find out more about the new tools for healthcare coming to Microsoft Teams, here.
Integrating Microsoft Teams and Google Calendar
With more companies than ever offering scheduling and meeting tools, people are looking for ways to stay on top of schedules with integrations.
Microsoft are now offering this with a handy integration for Microsoft Teams and Google Calendar!
Users can simply integrate a Google Calendar into the Teams App by clicking on the "Add Google Calendar" popup or by adding it in the Settings.
Improve the way you use Microsoft 365 at your organisation
Interested in the features we've highlighted? Want to know more about how you can unlock the power of Microsoft 365 within your organisation?
We have a team of knowledgeable Microsoft 365 experts across #TeamHable who would be more than happy to chat to you about these exciting updates.
Talk to a member of our team and unlock the power of Microsoft 365 within your organisation.