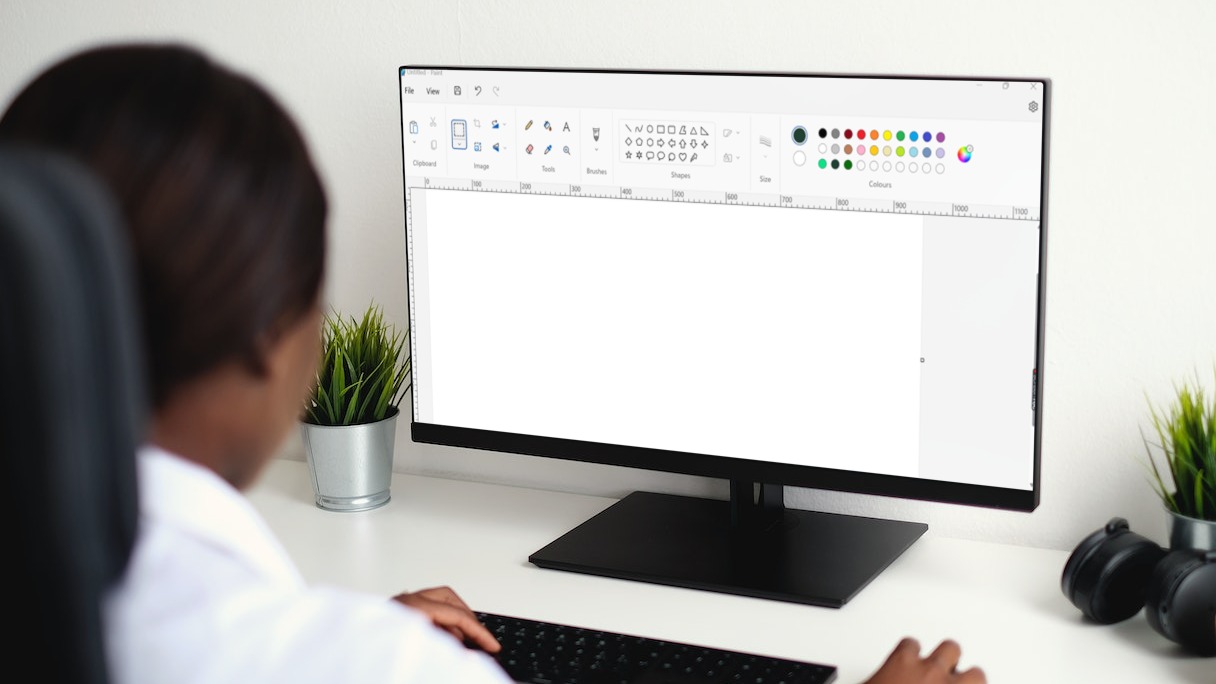 Since its initial release as Paintbrush in 1985, Microsoft Paint has been a staple of the Windows platform. Despite it remaining mostly unchanged throughout its lifespan, it still gained huge popularity. With the original Paint programme seeing over 100 million users monthly.
Now, the time has finally come for Paint to get a major update with the Windows 11 2023 Update. Let's take a look at what this means for the popular graphics app: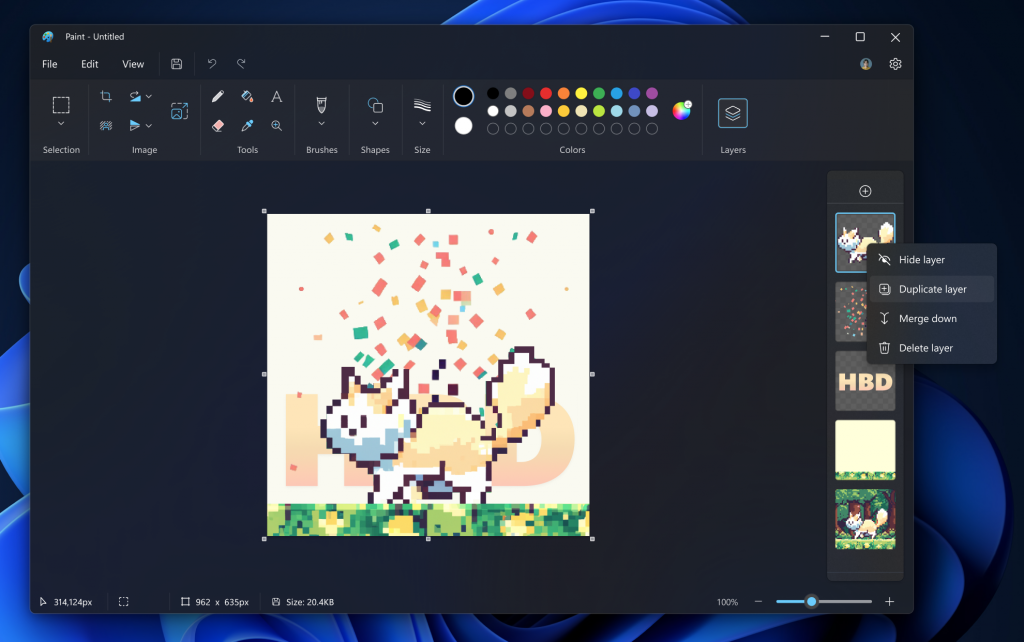 Photoshop-like features coming to Paint
As part of the update, Microsoft Paint will be getting two of the key features that you typically tend to see in much more advanced photo editing software; transparency and layers.
Transparency features will allow you to create, open and edit images with a clear background. While layers will allow users to stack different objects on top of each other to create more complex artwork. Think of them like separate sheets of transparent paper on top of each other.
There will also be an intuitive background removal feature, making it easy to create cut out imagery. Removing backgrounds from images with the click of a button.
While it's unlikely to steal any longtime fans of Photoshops, these features together will help undoubtedly elevate the capabilities of Paint. No longer will it be just a space to doodle!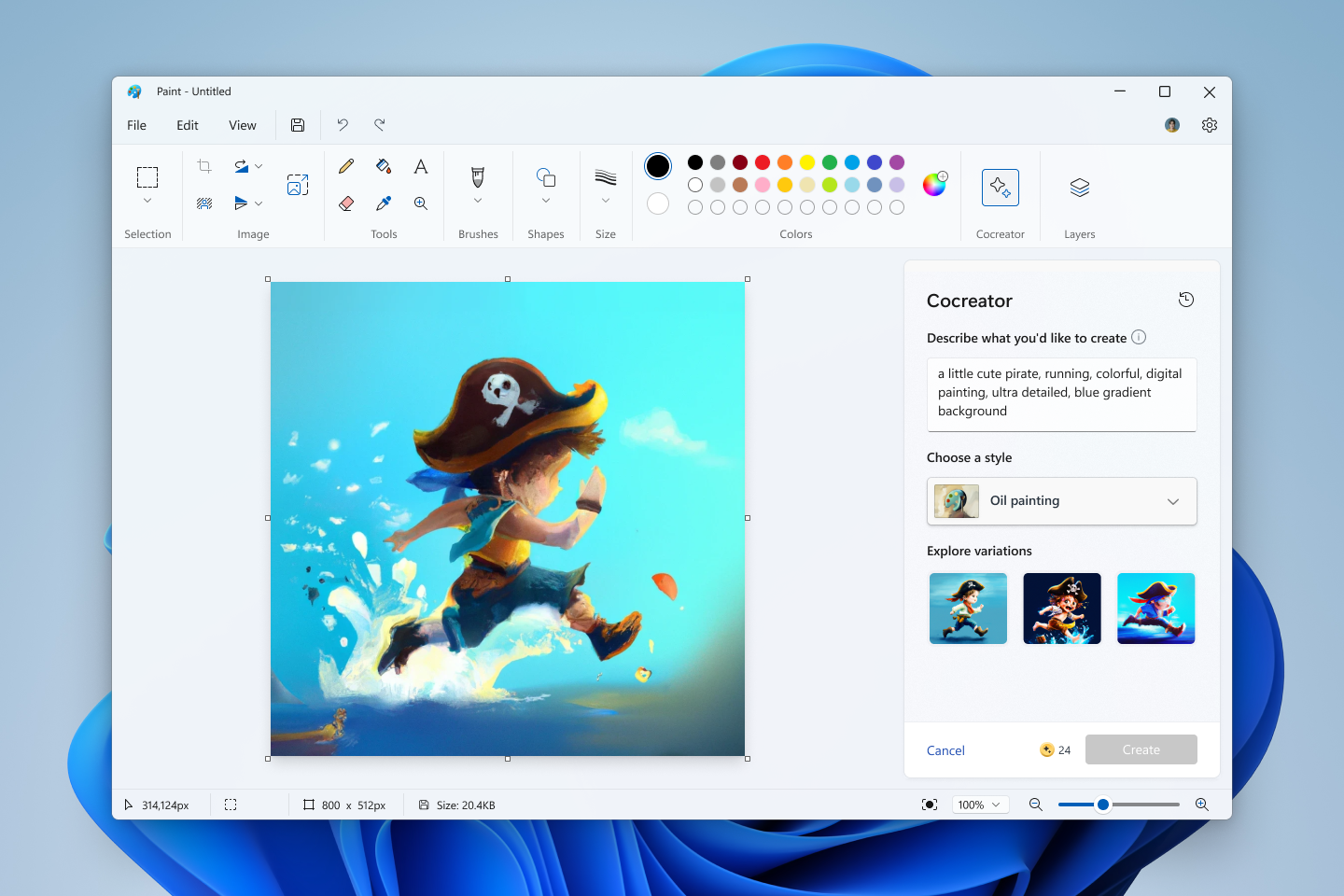 Paint is getting supercharged thanks to AI
It's no secret that Microsoft are exploring the capabilities of AI in a big way, with Windows Copilot being at the centre of this Windows 11 update. Acting as a digital assistant throughout the entire Windows ecosystem, Copilot will transform the way we interact with our most used apps.
The latest announcement from Microsoft confirms that Paint is no exception.
Paint Cocreator – which will appear as a button in the top toolbar – uses the power of AI to turn text prompts into unique graphics. All you have to do is input your text prompt, select a style, and the new Cocreator tool will create the image in Paint. You are then able to edit it how you like, perhaps even with the new layers or transparency tools!
When will these Windows 11 features become available?
Features are available on the latest Windows 11 update, which is rolling out gradually from now. The Paint Cocreator preview is now available to Windows Insiders - but there's a catch. If you want to get your hands on this, you have to first join a waitlist. When you are in the preview, you will have 50 credits to get started, with each credit being able to generate a new image.
You can read more about it here: Windows Insider Blog | Microsoft.com
Want to understand more about the apps you have at your fingertips?
Make more of what you already have, unlocking the full potential of Microsoft 365. Get in touch with Hable to start your journey.