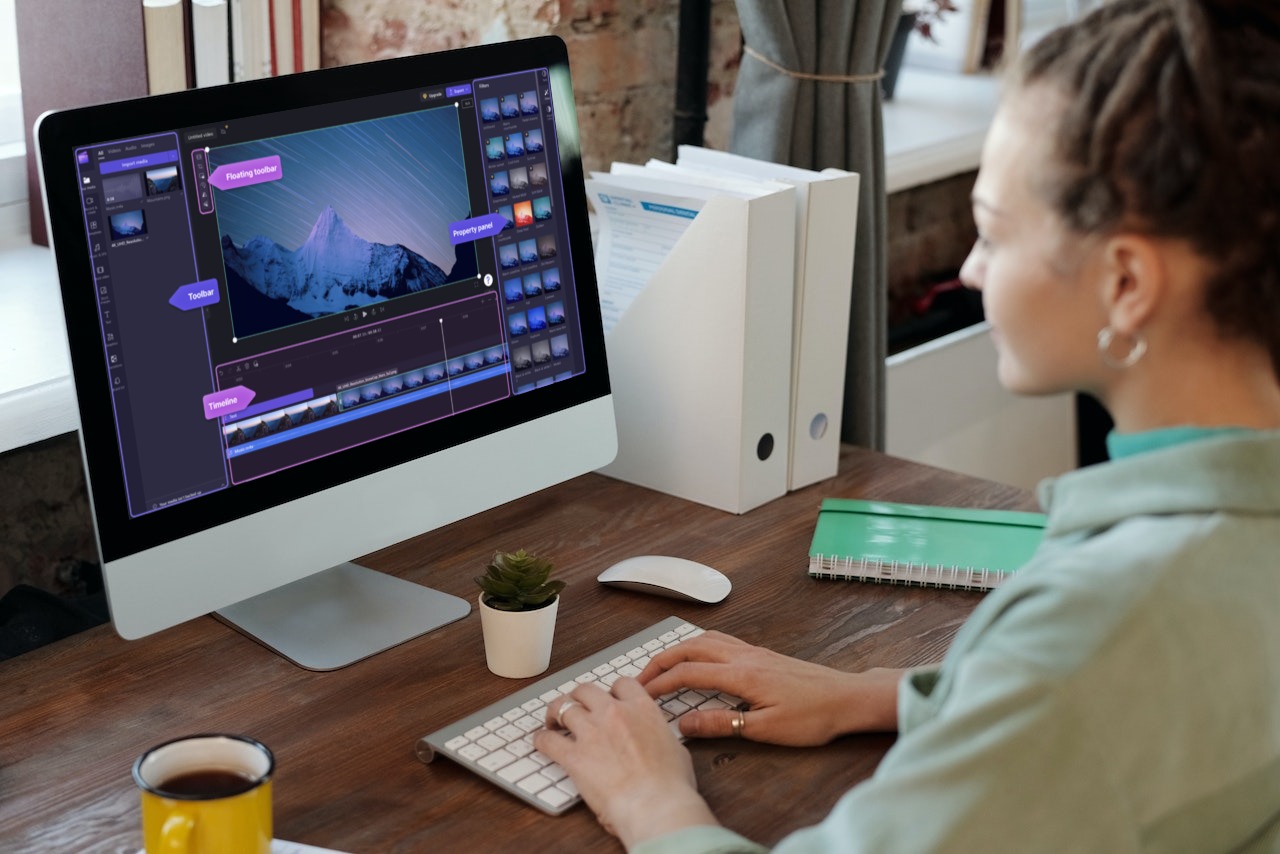 Video has become one of the most powerful ways to tell stories. With many businesses now having video as a key part of their communication strategies; both internally and public-facing.
Always looking to empower creators, Microsoft acquired video editing tool Clipchamp back in 2021.
Up until now, Clipchamp has only been available to people using personal Microsoft 365 accounts. This week, however, it has been announced that the tool will be made available to Microsoft 365 commercial customers too.
Let's take a deep dive into what this means for businesses like yours.
Wait - what is Microsoft Clipchamp?!
Clipchamp is an in-browser video creation and editing platform. Giving everyone the tools they need to produce professional looking videos to tell their stories. Without having to be an experienced video editor.
Top features of Microsoft Clipchamp for work
Clipchamp makes it easy for businesses to create high quality and professional videos, with a drag and drop interface and intuitive features. Let's take a closer look at some of these and how they might benefit your business:
1. Intuitive video editing tools
Designed specifically to give everyone the power to create professional videos without the need for experience, the video editing tools within Clipchamp are very easy-to-use. Trim away unwanted footage, merge different video clips, and crop out unwanted space. Adjust the speed of your clips, add filters, and even use the professional green screen function.
2. Ready-made templates



If you need to get a video message out (internally or externally), you won't always have time to create something from scratch. Thankfully, Clipchamp comes with a whole bank of ready-made layouts and templates for you to use. Including royalty-free media. Simply drag and drop your own footage and images into these templates to easily create engaging and impactful videos.
3. Unlocking the power of AI
Microsoft is continually investing in AI tools, technologies, and features to empower people to innovate; and Clipchamp is no different. With AI technology, Clipchamp can take your videos to the next level with ease.

From turning text into speech, creating automatic closed captions for your videos, and even using assistive AI to create videos using your own content.
4. In-browser video creation
One of the key benefits of Clipchamp is its in-browser experience. Like with every other Microsoft 365 app, it allows you to create without leaving the flow of your work.
5. Seamless integration with the rest of Microsoft 365
Built on OneDrive and SharePoint, Clipchamp offers seamless integration across the Microsoft 365 suite. Videos created through Clipchamp can also then easily be shared through Stream, Microsoft Teams, Outlook, and on Microsoft Viva Engage.
When will Microsoft Clipchamp for work be made available?
Clipchamp is being made available to Microsoft 365 commercial customers through Targeted release, starting in August 2023. Microsoft has confirmed that tenants opted-in to Targeted release will be the first to see Clipchamp in their Microsoft 365 accounts.
Unlocking the full potential of Microsoft 365
Many people who pay for Microsoft 365 licenses are not using the platform to its full potential. Get in touch with Hable to start unlocking the full capabilities of this powerful suite of tools today.