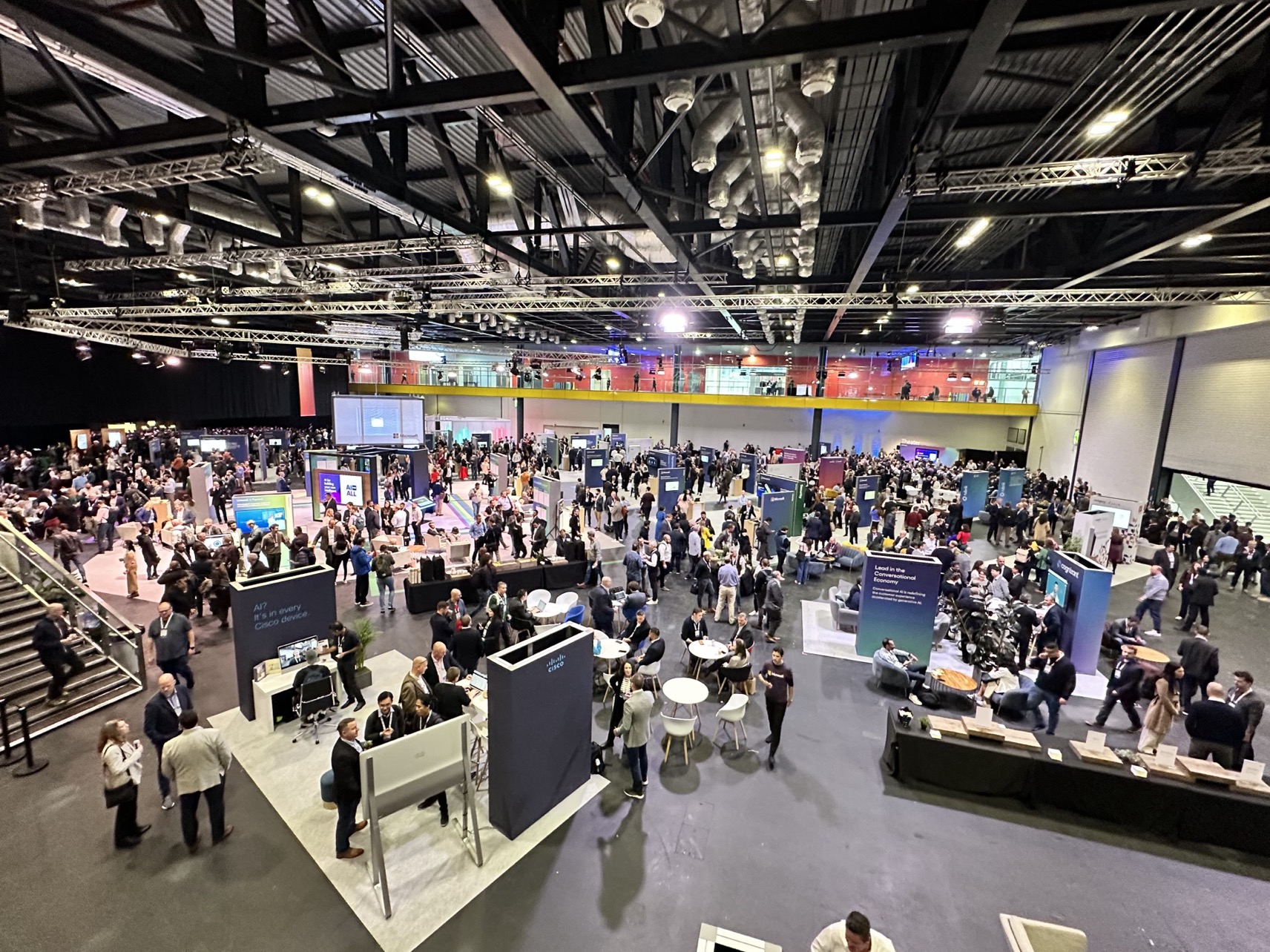 Thousands of people descended on London's ExCel centre on Wednesday 18th October 2023, for Microsoft's Envision – The Tour London event. It was a day of exciting discussions, looking towards a future of truly endless opportunity. The energy in the room was palpable, with conversations, keynotes and networking all centring around one key topic: AI.
Most of us already know that AI is changing the way we work. Whether that's by automating repetitive tasks, aiding creativity, or interpretating our data for us. But what Microsoft's Envision set out to do was take that one step further, taking a real deep dive into AI transformation.
Let's take a look at some of the key takeaways from Microsoft Envision London 2023:
1. Microsoft committing to improving AI skills in the UK
The day started with a big announcement in the opening keynote.
We know there is a skills gap in the UK when it comes to AI. With just 26% of people having done any training to improve their understanding on using AI in their job. So, to address these challenges, Microsoft announced that it is committing to upskilling 1 million people in AI by 2025.
Speaking in the opening keynote, Clare Barclay, Microsoft UK CEO, said: "Every job will soon be supported by AI and we need innovative people, with the right skills, to fill those jobs.
"That's why Microsoft is expanding its skills commitment. By 2025 we will support one million people to gain the AI skills they need to start, or move into, a career in technology. And in doing so, we will open up the opportunities of AI to diverse talent across the UK."

You can read more here about Microsoft's announcement via their website:

Microsoft AI Skills Commitment | Microsoft.com
2.

AI is here to enhance what we do, not replace us
While many of us are excited about the opportunities that AI will bring, there is also a group of people who feel like the "robots are coming to take over the planet and destroy us all."
Okay – so maybe that's a little dramatic. But there is certainly a feeling that AI is going to replace jobs. Because it's cheaper to run a computer than employ a person, right?

Many of the talks at Envision eased these concerns. Assuring the crowds that AI is here to enhance what we do at work, not replace us. From making it easier to complete our every day tasks to saving us valuable time so that we can focus on the things that really matter.
Emily He
, the Corporate Vice President for Business Applications Marketing at Microsoft, highlighted this exact mindset in her session with a heartfelt story from within her family. She shared that her son – who is just 17 years old and already a keen Computer Scientist - has never been more excited to be a coder. He's not threatened by AI or scared it's going to replace him. He's excited. Because now AI will take away the parts of coding he
doesn't
want to do.


3. Microsoft Copilot is going to completely change how we work
Much of the discussion at Microsoft Envision in London was around Copilot. What it is, what it does, and what it means for the way we work every single day. The room was truly buzzing with excitement over Copilot, with many of the sessions including exclusive demos sharing what you can expect from Microsoft's powerful new AI-powered companion. Including real-life scenarios for different job types and roles.
Some of our favourite Copilot features shown during Envision include the ability to:
Create a full PowerPoint presentation based on meeting notes, at the click of a button

Summarise Teams meetings for those unable to attend

Create data visualisations from Excel spreadsheets
One thing is for certain: Copilot has the power to completely change the way we work. It will streamline processes, save valuable time, and bring knowledge together from across Microsoft 365 with ease.
4. The first step of AI implementation is getting your data right
Data and security are a vital part of any technology implementation programme. But they're even more crucial when you start to consider AI implementation.

That's because AI is useless without good data.

Many of the sessions at Envision focused on the need to get your data right before you embark on getting AI right. Within the Security, Cloud and Data discussion from Christian Arndt and Ben Lingwood at PwC, they highlighted the importance of getting the foundations right. Ensuring AI strategy is built on good data, clean data, and the right data.

With many of the other companies who took to the stage echoing this sentiment, it is clear to see data readiness is a key part of any AI strategy.
5. AI is here to stay – and it's going to disrupt every single industry

The main takeaway from the day at Envision is clear: AI is here to stay. And it's going to change the way all of us work and live.
If the foundations are there and we upskill on AI at scale, the possibilities and opportunities are truly endless. While there might be uncertainty among some around whether they'll be replaced, it is hard not to feel excited.
We are entering a truly exciting era. One where AI is going to dominate how we collaborate, communicate, and achieve. Together.
Want to learn more about AI within Microsoft 365, including Copilot?
Hable are here to help get you ready for the future. Get in touch with a member of our team today.