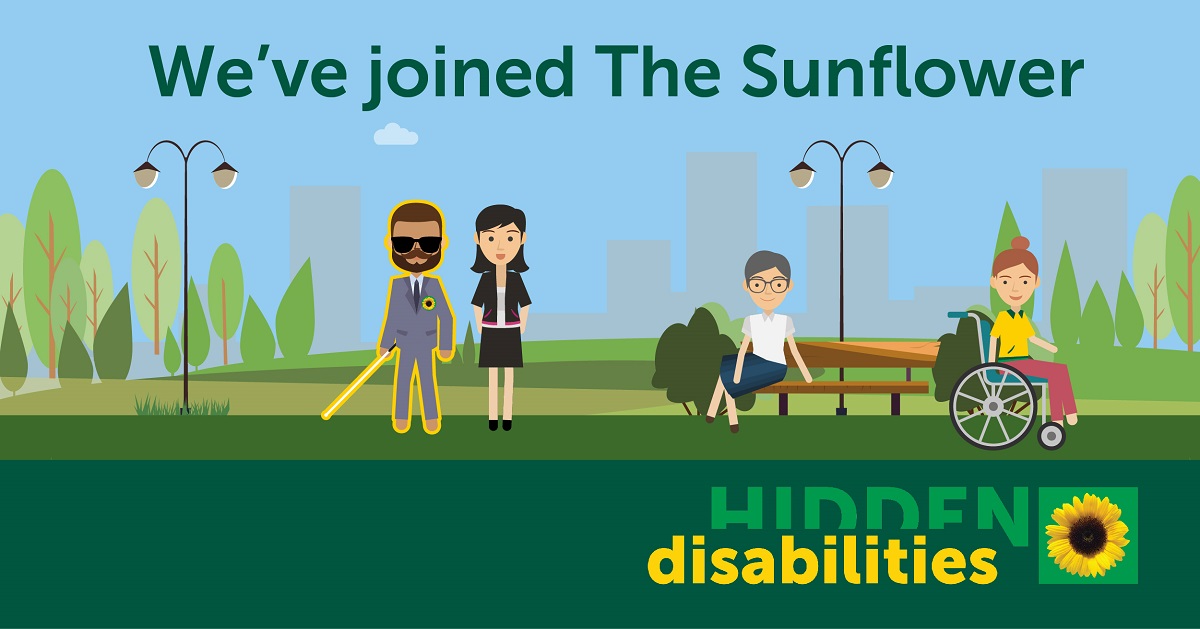 As part of our continued commitment to embedding accessibility into everything we do, we are proud to announce that Hable are now a Hidden Disabilities Sunflower member.

Globally there are around 1 billion people living with invisible disabilities. It's up to all of us to ensure they are included.
Which is why we have been working to launch the Sunflower scheme internally, ensuring everyone at Hable is trained on non-visible conditions. Something that will prove invaluable both when speaking to and working with our colleagues, but also when delivering to our customers.
Already Disability Confident Leaders, joining Sunflower felt like the next logical step on our journey to be a truly accessible organisation. We believe in Sunflower's mission to raise awareness around non-visible disabilities. Many people don't realise that this includes autism, chronic pain, and learning difficulties as well as mental health conditions and diabetes. Mobility issues, speech impairments, and sensory issues, sight loss, hearing loss, or deafness are also invisible disabilities whether short-term or permanent.
"At Hable, we are continuously developing our framework that helps make us deliberately accessible. It is important to us to be putting people first and continually improving every day. Internally with colleagues, with our customers and through the solutions we offer. We feel that being part of the global Hidden Disabilities Sunflower network will help us all grow and we are immensely excited to work together."
- Steve Garside, Head of Marketing, Hable
A lack of understanding and negative attitudes towards non-visible disabilities can create significant challenges for those who live with them. Wearing the Sunflower is a fantastic way to discreetly identify that someone may have access needs when out and about. However, it can also be used to show that you are a safe person to come to for someone with one of these conditions. It's a subtle way to show that you understand non-visible conditions and are there to help.
"We are delighted that leading tech company Hable have joined the Hidden Disabilities Sunflower network. Accessibility isn't an optional extra at Hable, it is integral to everything they do ensuring that every engagement is accessible. Technology is at the core of society and it's important that it's an inclusive space, so that people with non-visible disabilities can work, access information and play. Hable are a Disability Confident Leader, and so together with the Sunflower, colleagues are offered support and understanding to bring their whole-selves to work."
- Paul White, CEO, Hidden Disabilities Sunflower
We are immensely proud to be part of this initiative and look forward to working closely with Hidden Disability Sunflower to raise awareness and support for those with non-visible conditions.

For more information about accessibility at Hable, please visit this page.
We can help you become a more accessible organisation by making the most of the technology available to you. Get in touch to talk to a member of our team.