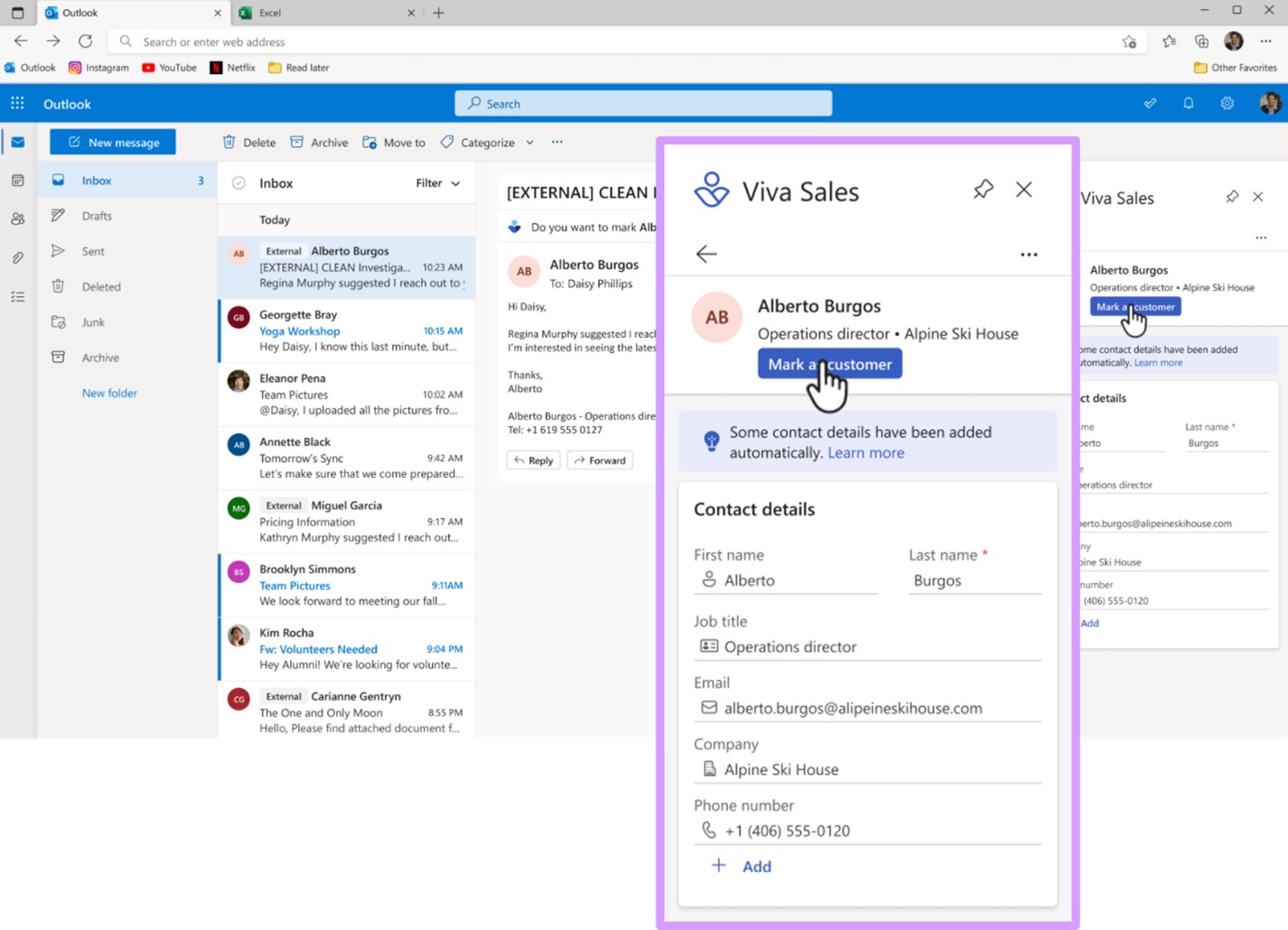 It's time for another Microsoft 365 update, rounding up the most exciting announcements from across the platform over the last month. This July, we take a look at new features in Teams, Viva and Microsoft Word.
New in Microsoft Teams
Captions now available in Teams for web
Microsoft Teams has released yet another advancement in accessibility, with real-time captioning and transcription now available for web users in Teams meetings.
Available in 27 languages, users can see who is speaking and what's being said during the meeting. The files are also available after the meeting as well.
See meeting chat bubbles on iOS & Android for Teams
When chat bubbles are enabled, Teams users on mobile (iOS & Android) will see chat messages appear during a meeting.
Gone are the days of needing to manually open the chat window within a meeting to see what participants are typing!
In a meeting where you would rather speak or listen, without distractions? This new feature can be temporarily turned off in the current meeting by tapping on the snooze icon.
New in Microsoft Viva
A new Viva module is coming… introducing Viva Sales
Microsoft Viva is the employee experience platform from Microsoft, bringing together tools for communication, learning, goal-setting and wellbeing into one digital platform.

Now there's yet another module in this growing programme: Microsoft Viva Sales. Powered by AI, Viva Sales gives your salespeople useful insights and data without breaking the flow of work.
With Viva Sales, your sales team can automatically capture, access, and input data into any CRM tool. Enriched with data from across Microsoft 365, Viva Sales is designed to ultimately help salespeople create deeper connections and make faster sales.
Find out more about this exciting development, here: Microsoft | Viva Sales [Link]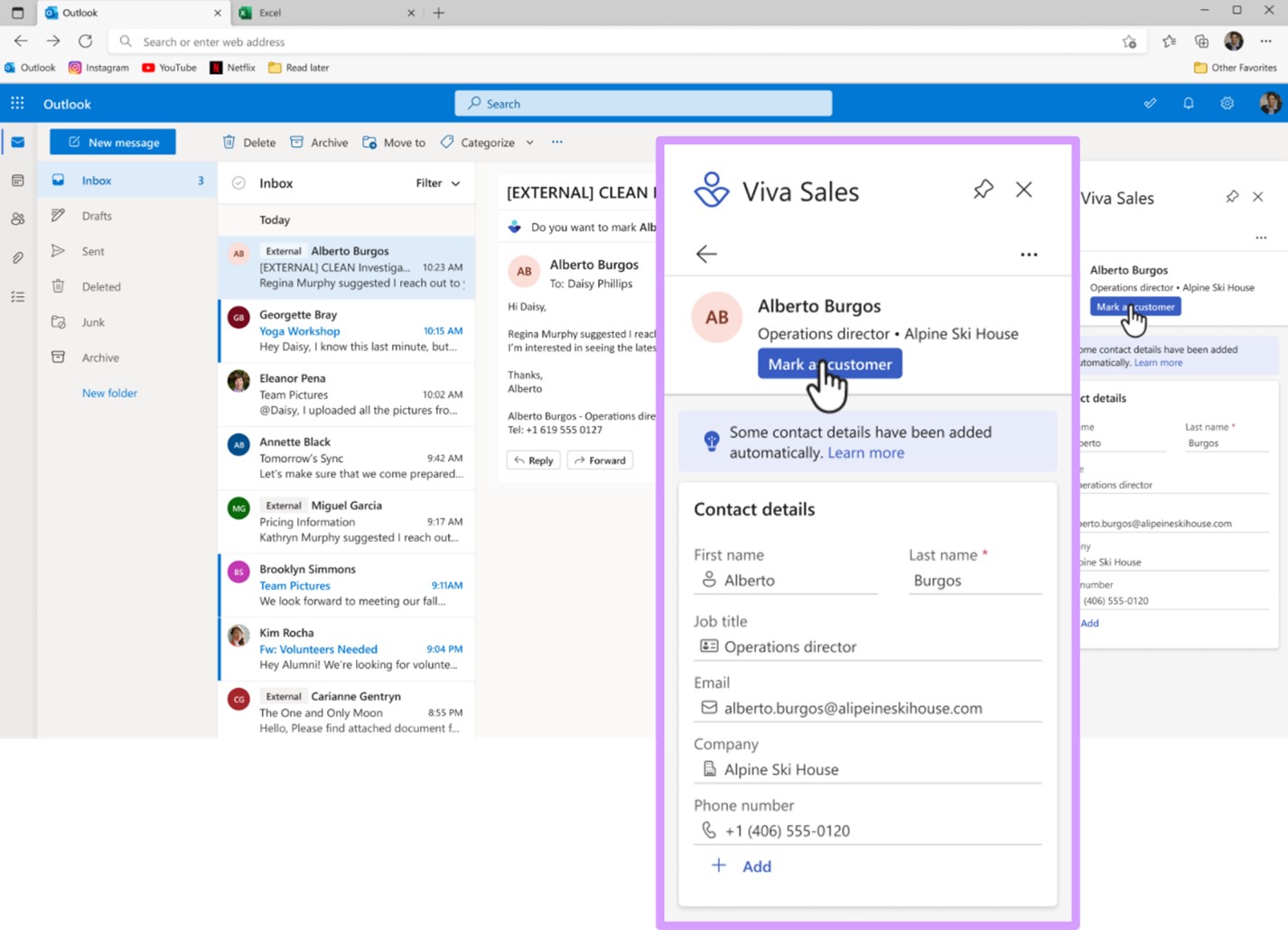 New in Microsoft Word
React to comments on Word for Web
Commenting on documents has become a fantastic tool for collaboration for us internally at Hable, but also when working with customers, too. To take this feature to the next level, Microsoft have responded to feedback that users would like to react to these comments similarly to how they might on Teams or social media: with a reaction button.
You'll notice that you can now "like" a comment on Word for Web, making it easier and quicker to convey your thoughts about a comment.
Rolling out Dark Mode in Word
With a worldwide increase in remote work and virtual meetings, society is spending more time than ever staring at screens.
But now, with a Dark Mode rolling out on Word, users are able to write and edit documents with significantly less eye strain.
According to the announcement post, the Word product team received so much positive feedback on Dark Mode that they decided to extend it to all the platforms on which Word is available!
Dark Mode in Word is currently available on the Windows and Mac versions of the platform, rolling out to web, iOS and Android shortly. Read more here: Microsoft | Office Insiders – Dark Mode [LINK]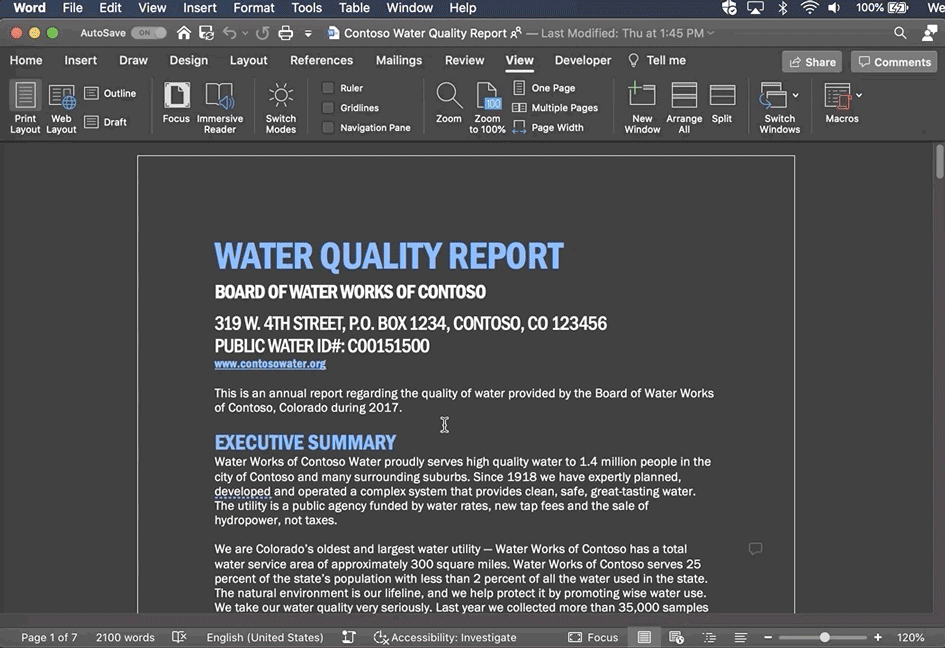 Use these new features to unlock new ways of working
If you're inspired by these new features and interested in new ways of working, get in touch with Hable to understand how we can help you unlock the power of Microsoft 365 within your organisation.