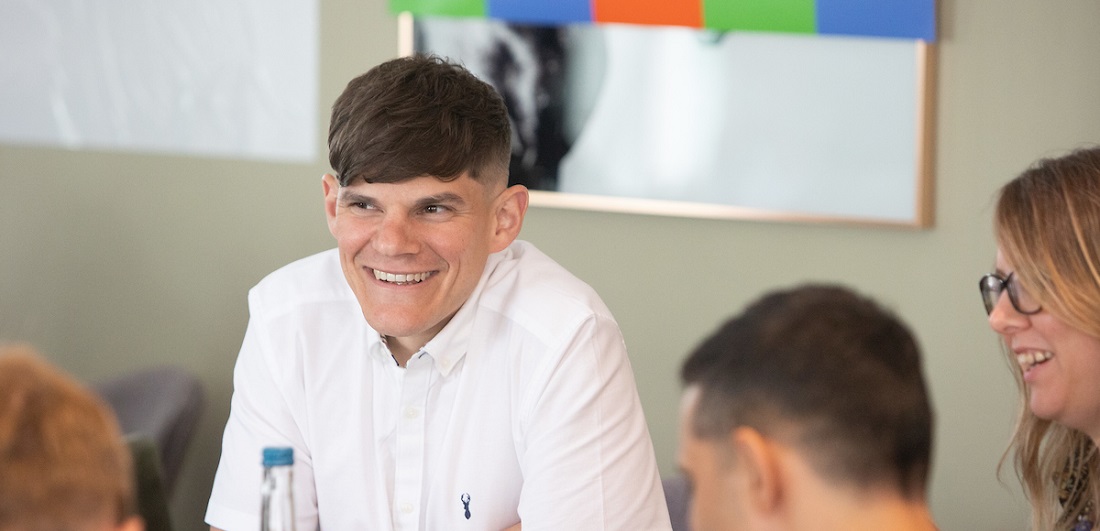 Microsoft Most Valuable Professionals – or MVPs – are a group of technology experts who are passionate about sharing their knowledge within their communities. It's an amazing achievement to be named as an MVP, and is Microsoft's way of saying "thank you!" to leaders who have gone above and beyond in helping others.
We're delighted to say that – for a second year in a row – our very own Head of Technical, Paul Dredge, has received this fantastic recognition. We sat down with him and asked him all about this MVP status, including how to become an MVP and what it really means!
Hey Paul! How excited are you to be named as a Microsoft MVP for the second year in a row?!
It's a huge honour to be recognised by Microsoft as a most valuable professional. If I look back at younger Paul, I would never have thought I would reach the heights of being an where I am today.
I hope I can keep fulfilling my community work and be recognised as an MVP in many years to come!
Can you tell us a bit more about what it really means to be a Microsoft MVP?
An MVP is someone who has been recognised by Microsoft for actively sharing their technology expertise and someone who engages within the Microsoft communities. Basically, Microsoft MVPs are people who love to share their passion and knowledge with others.
What do you have to do to become a Microsoft MVP?
You need to be nominated by a Microsoft employee or a current MVP. Once you have been nominated you go through a process of recording your community contributions. You will often see MVPs making use of social media platforms such as Twitter, LinkedIn, YouTube, TikTok, Instagram and personal blogs. MVPs will also talk at different Microsoft Community events as well as contributing within the Microsoft Tech Community forums.
To be successful with an MVP application you need to build up a portfolio of community contributions for the previous 12 months and continue logging community contributions throughout the application process.
What kind of things do you do once you've been recognised as an MVP?
Some people will tell you that your MVP journey only begins once you've been recognised as an MVP. This isn't the case, as once you get on the track of being nominated, you start to become part of the amazing MVP community. However, once you have achieved the MVP status you will need to continue the work within the Microsoft communities by logging your contributions. You will gain access to join Microsoft NDA events, product updates and take part in the regular MVP regional events.
You may think that once you have your MVP status that you suddenly become a premier act at different events or become more privileged by flashing your MVP status. There may be some people out there that do this, but during your MVP application you would have started to create your own personal brand – and that brand is what will open doors for you and allow you to talk at different events, be part of different programs and help you find your place in the community.
Finally, what is your favourite thing about being a Microsoft MVP?
If you asked any MVP what their favourite thing is about being part of the programme, I'm sure 99% of them would answer the same: it's the people and the community that make the MVP program so amazing.
Yes, there are some other perks, and you may feel like you have some fame by saying you are an MVP, but in reality, the people within the Microsoft communities are what makes the MVP program so successful.
I have met some great people and have been given some amazing opportunities because of other MVPs within the community.
If you want to find out more about becoming a Microsoft MVP, you can get in touch with Paul by connecting with him on LinkedIn.