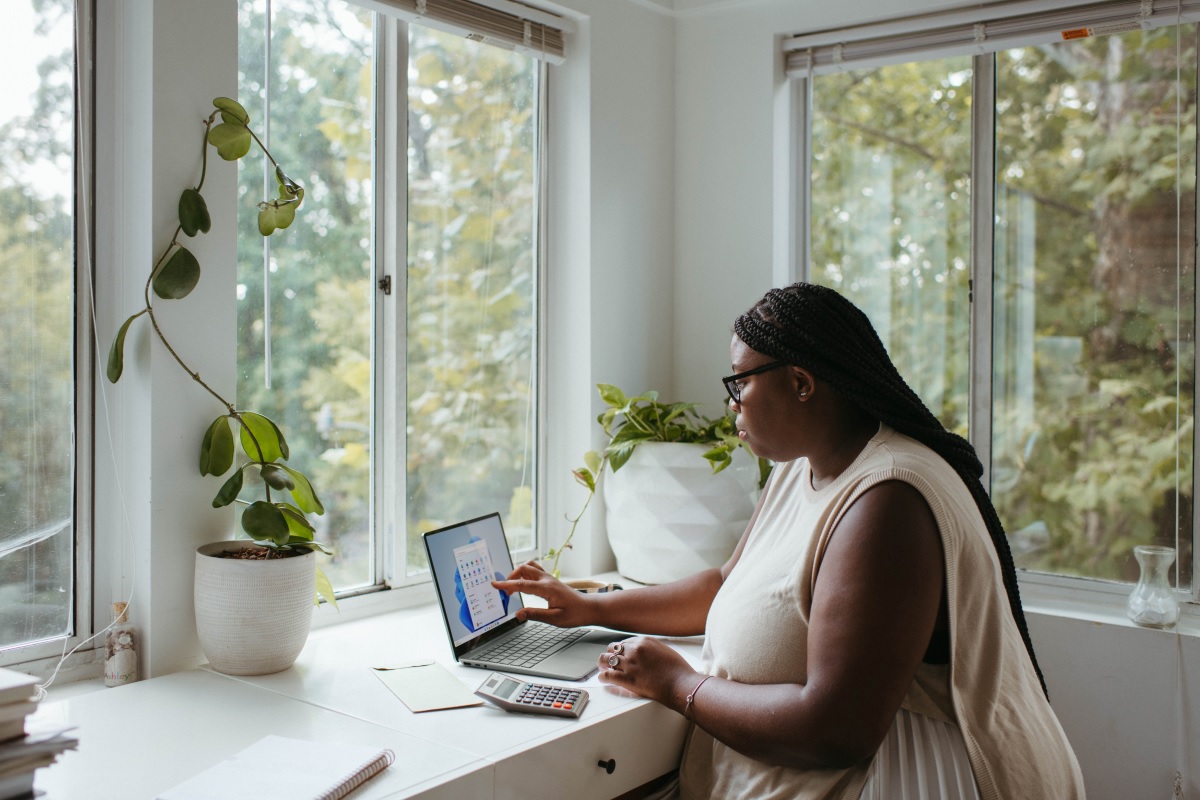 As employee wellbeing becomes even more crucial to the success of modern organisations, Microsoft have continued to innovate. Equipping people around the world with tools they need to manage their own wellbeing, right within the flow of their work.
This World Mental Health Day, we wanted to share some of the key ways that you can use Microsoft 365 to manage your mental health. Using the tools that you already have at your fingertips:
1. Set boundaries by scheduling time in your

Outlook

calendar
Setting time aside, by blocking time out in your Outlook calendar during your day, is crucial to maintaining boundaries. Especially if you're struggling with your mental health. Whether for focus, exercise, or even lunchtime, including time for self-care throughout your day makes you much more likely to practise it.
2. Stay connected by checking in with your colleagues on Microsoft Teams
With 1 in almost 7 people experiencing mental health problems within the workplace - and 43% of remote workers feeling lonely at work - staying connected to colleagues has never been more important.

From dropping a simple 'hi, how are you?' to scheduling in a video call for a catch up, using Microsoft Teams to maintain workplace relationships can be great for both yours and your colleagues' mental health. Never underestimate the power of a simple "hello!" message.
3. Keep your mind uncluttered; structure your day with Microsoft To Do
Evidence suggests that to do lists are more than just useful for organisation, they can actually boost our mental health too. Helping to structure our days and giving us a sense of accomplishment when we cross items off.
Adding tasks to Microsoft To Do can be a great way to declutter your mind, and manage everything you need to in one place.

4. Reduce distractions by starting a focus session in Focus Settings
In a world where there are constant notifications and distractions, having some time to ourselves without these can be of huge benefit to our mental wellbeing. By going to Settings > System > Focus, you can start a focus session. Which turns on do not disturb and removes unwanted distractions for that period.
5. Practice healthy work/life boundaries with Virtual Commute
As we continue to work remotely, more than half of UK employees feel the lines between work and home life are becoming increasingly blurred. This lack of boundaries can have a detrimental impact on our productivity, job satisfaction, and ultimately our mental health.

With the virtual commute feature in Viva Insights, you can end the day mindfully. Wrapping up the day and allowing you some time to switch off before transitioning into home mode.
Get help if you need it
Technology is a great way to help us manage our mental health. But it is never going to solve all of our problems. If you or a loved one are struggling with mental health issues, please don't suffer in silence. Get help from one of these organisations, who do some incredible and life-saving work:
Are you using Microsoft 365 to its full potential?
We find that most people aren't. Get in touch with Hable today to find out how you can make more of the platform. Through engaging learning programmes, bespoke automations, and powerful modern intranets.