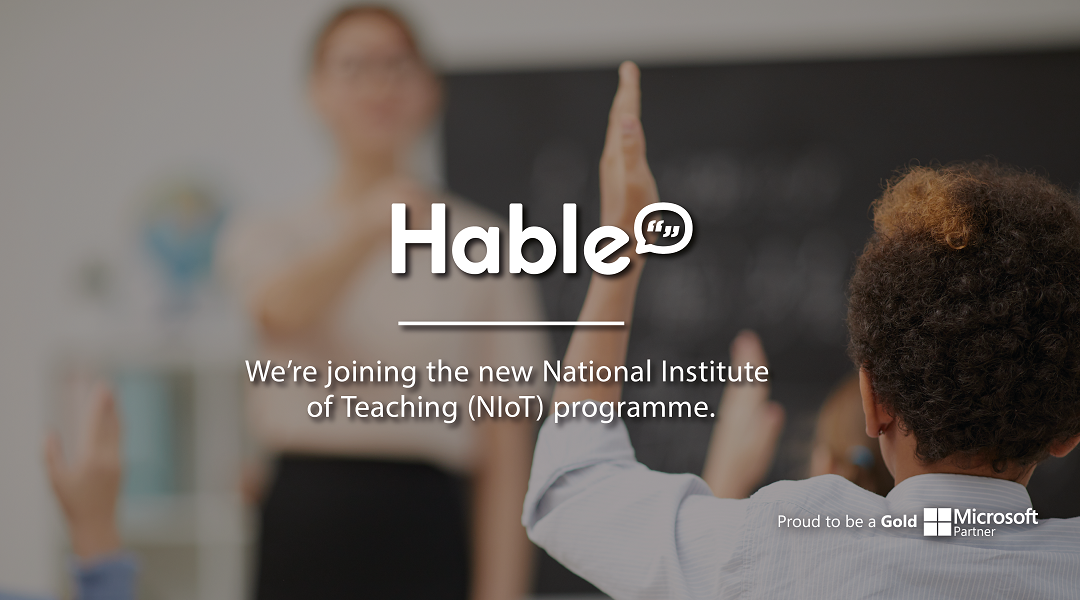 Today we are announcing that we're joining the new National Institute of Teaching (NIoT) programme, led by the charity School-Led Development Trust (SLDT).
The National Institute of Teaching will provide both teachers and school leaders with training and development opportunities throughout their career. It will be a truly school-led operation, delivering evidence-based approaches to teacher training, mentoring and early career support, as well as high quality leadership courses. By boosting teacher quality in this way, the aim is that it will in turn benefit thousands of children and young people across England.
"We are looking forward to the National Institute of Teaching playing a central role in nurturing the talents of teachers and leaders at all stages of their careers, so they can provide children and young people with the world-class education they deserve."
– Melanie Renowden, the Founding Chief Executive Officer of the National Institute of Teaching
To help support on this programme, the NIoT will be drawing on the expertise of several partners – including Microsoft, the University of Birmingham, and Eden Academy Trust. Hable are delighted to be among these specialist partners and look forward to working with them to support teachers across the country.
"Training and development for teachers is so important, and this project supports teachers at all phases of their career," says Chris Thackray, our Education Sector Lead. "We already have fantastic teachers in this country, and this project will allow them to seamlessly progress from one high-quality professional development programme to the next throughout their professional lives. I am so pleased to have the opportunity to work alongside four fantastic Trusts – Outwood Grange, Harris Federation, Oasis Community Learning and Star Academies to deliver this project."
We are incredibly inspired by the 'by schools for schools' ethos of the NIoT and are immensely proud to be part of this game changing initiative.
If you would like to know more about our work within the education sector, please contact our Education Sector Lead, Chris Thackray.