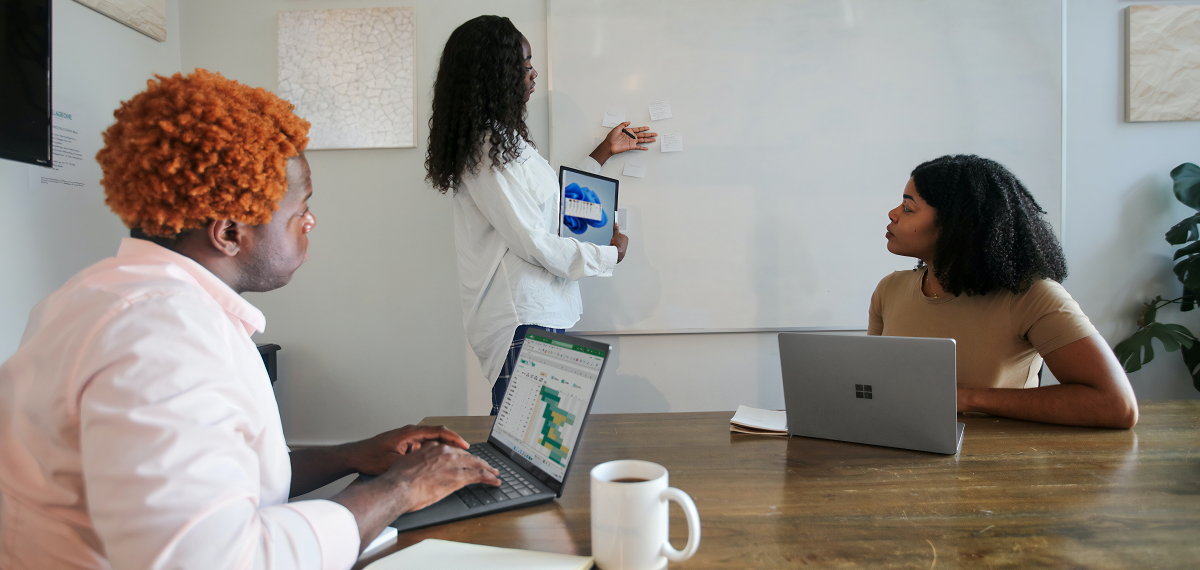 There's a lot to think about when starting a new digital transformation project; potential risks, unexpected costs, and crucial project deadlines. With all of that to juggle, it's not uncommon for project teams to completely forget about change management.
In this article, we take a look at 5 of the top reasons why you need to consider change management as part of your next digital transformation project.
What actually is change management?
Before we go into why it's so important, let's take a look at what change management actually is.
Change management can be defined as the management of change and development within a business. It looks at the 'people' side of change, applying new processes, tools and technologies to help achieve a desired outcome.
According to the global leaders in Change Management, Prosci, change management is ultimately the "focus on how to help people engage, adopt and use a change in their day-to-day work."
1. Improve ways of working
The first stages of a change management programme will evaluate and analyse current ways of working, before helping your organisation move to new, more streamlined methods.
Not only do new ways of working improve productivity, but they're also crucial for attracting and retaining staff in the post COVID19 world; workers want flexibility, and thus need the technology they use to allow them to work from anywhere.
2. Keep project costs down
When change is managed effectively, companies are able to keep costs to a minimum by improving the efficiency of a project; avoiding delays, dealing with any obstacles and ensuring all objectives are met.
3. Increase skills
With training – or learning, as we prefer to call it at Hable – forming an essential part of any effective change management programme, employees will not only be more engaged with the new technology, they'll also gain new skills through workshops, training sessions or webinars.
Keeping your people skilled up makes them more productive, more likely to stay with the organisation and an overall better asset to your business.
4. Foster a better workplace culture
People often resist change – they're informed of the change on the Monday and expected to be fluent in the new technology by the Wednesday. Managing this process can lead to a much happier workplace, with employees feeling informed and supported by their Leaders.
A successfully managed changed can increase team morale and forge new working relationships. Being able to use and understand more modern technologies can not only improve productivity, but overall job satisfaction too.
5. Achieve greater project success
Change management does, ultimately, lead to greater project success and user adoption. According to Prosci, projects with change management are up to six times more likely to meet objectives than projects without it. By focusing on the people side of the project, user adoption is likely to be much higher and your staff are likely to be much more engaged.
It's a crucial part of any digital transformation project.
Successful adoption of Microsoft 365 with expert change management
At Hable, we help change the way people feel about technology. We go into organisations like yours, and help make a break down organisational change into small, manageable chunks.
All of our change practitioners are Prosci ADKAR accredited, and know exactly how to get the most out of your Microsoft 365 deployment project.
Please get in touch below to understand how we may be able to work with you.