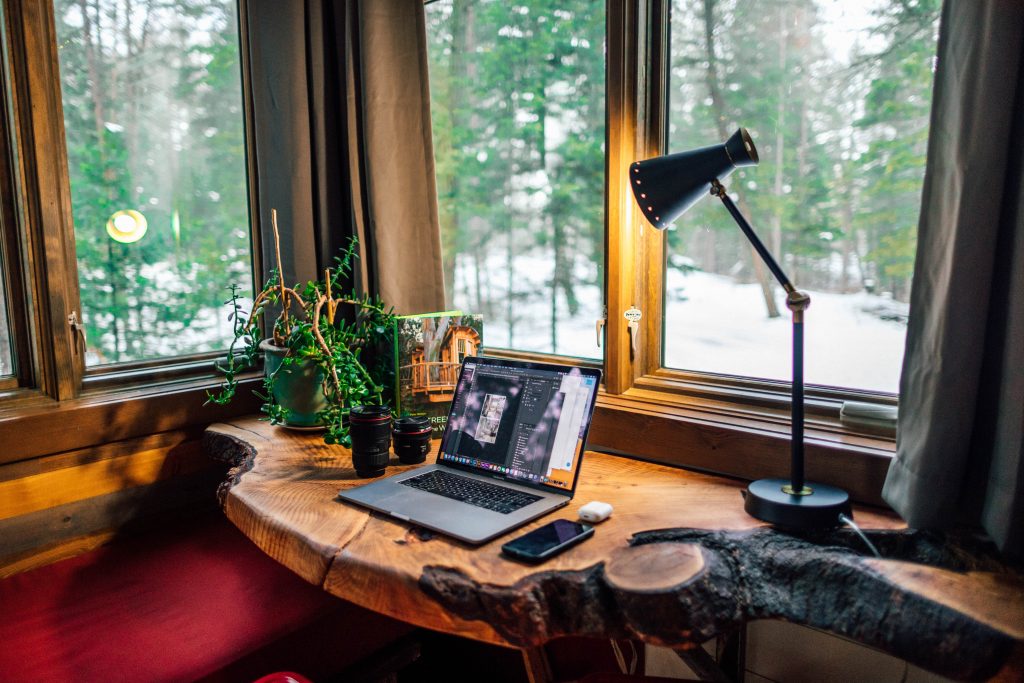 COVID-19 is impacting us all. I'm a parent thinking about childcare options incase of school closure, I'm a grandson concerned about my Grandfather with health conditions as someone that's high risk, I'm a manager worried about the health of my team and I'm an MD considering the impact on our business. It touches all of us and it does so in multiple ways. In the UK, it still feels like we're in an uncertain phase with regards to the impact of COVID-19, when we compare where we are to China and Italy for example, and I feel that uncertainty in all of those situations. I'm deeply worried about the impact it may have on the people I care about, but I also can't help but be fascinated by the bi-products that this pandemic will have on the world of work.
The one thing that is certain, or at least highly likely, is a shift in where people work from. The lessons from China are already being documented, where millions were encouraged to work from home across the country since February 3rd. Were people ready? How was productivity impacted? Could people use the technology to enable them to work? How did it affect people's mental health? There are many interesting stories coming out on this, and for Hable, it's an area that we're fascinated about.

What are we seeing today?  
As it stands right now, we've seen a variety of ways in which organisations are responding to COVID-19. At Hable, we work across all sectors, from Global Companies to Schools, NHS to Central Government bodies, and all of them are putting in place strategies to respond to this situation.
Deploying Teams fast and at scale for Global Organisations. We have one multinational organisation of over 80,000 people that has 20,000 of its team in China. Almost overnight, they had to deploy Teams to enable people to work from home. Decisions had to be made fast, and the workers were prioritised over execs to enable people to continue to work.

In the NHS they are under pressure from all sides. The need to collaborate and communicate quickly, to share information, provide updates and make decisions is intense. We spoke to one organisation this week that simply said,

"if we had the technology deployed to enable us to do this, we would be much better able to respond than we are now".

Schools are already planning how they can teach remotely. At some point, it seems likely that schools may close for a period, and many are contacting us to look at how to provide continuity to students using technology.
So, what we have learned from five years of working from home?
As a business, Hable is very much centred around remote working. Geographically spread across the UK, many of us work from home, or on customer sites every day, and this isn't just our response to COVID-19, this is part of our company's core values and principles. ​So, whilst currently businesses are looking at temporary cover, I don't see any reason why we aren't using this outbreak as "the moment" where we really start to think about working differently on a more permanent basis.
To enable Hable to operate remotely together, we use Office 365 and specifically Teams. We've been doing this for as long as Teams has been available. All our people work from home if they're not on a customer site, so we have learned a lot over the years about working from home.

Turn your camera on!

It helps. When you're forced to work remotely, it will feel exactly like that. We have practices running meetings with just audio, and then those with video. Without exception, the tone of video calls is different. The discussion starts off in a more informal way with more time taken to connect with each other on a personal level. You can see how people are responding (and people know they can't switch off/do something else). Blurred background is a big help here

too, and

is the reason that some people accept turning their cameras on for meetings when they wouldn't have previously.

Don't rely on Chat for all communication

. When you're given the option to IM someone in the same way you WhatsApp your friends, you can easily rely on this as your new primary form of communication. Recipient not online? Doesn't matter as they'll see it when they are, or from their mobile. Late at night and you had a thought? IM it to the person and they'll see it tomorrow. On the train and no ability to call someone? IM it and it'll go through when you have connection. All of this is great, but it's also the biggest form of miscommunication that can happen. Text based conversations are open to misinterpretation and that impact on people can be significant. Keep other lines of communication available and know when to spot that an IM chat needs to move to a call/meeting.
Check in with your colleagues.

When you aren't bumping into people at the office, it can be easy to lose touch. It's worth remembering that not everyone will want to work from home. Whilst it provides a lot of obvious benefits to some, it isn't universally desired. So, checking in on people and engaging them proactively is a good way to support your colleagues. Rather than relying on your memory/instinct to remind yourself of who you have/haven't spoken to, there are a couple of nice features in Office 365 that can help:

My Analytics.

If you have MyAnalytics, then have a look at the "Networks" section. You can see under the "Top Collaborators" section who you're spending time with and how much time you're spending with them. You can mark people as "important" to help you prioritise.

Personally,

I like the Map view too!
Chat in Teams. When you open Chat in Teams, you'll see the date you last engaged with them next to their name.
Be purposeful with team creativity

. One of the hardest things to replicate in a remote business is team creativity. Those ideas that happen from a conversation where you bump into someone in the corridor, for example. There are fascinating studies about the lack of creativity from meetings as people cram agendas and bombard attendees with information, so having a space where people can chat and let ideas flow is key to enabling your team to create with each other.

There are lots of other lessons that we've learned from doing this over the last 5 years, and I'm fascinated to hear from others on what they've learned.

Lastly, for the Change Management geeks…

As a business that specialises in Change Management and New Ways of Working using Office 365 and Teams, this is a period that impacts us significantly. Many of our customers bring us in to help to prepare their people for a change, and to provide their people with skills to work in new ways. We follow ADKAR methodology when we work with organisations, and a large part of our work is the Awareness and Desire elements of ADKAR. Just think about that for a moment…

Awareness… of the need for change
Desire… to support the change (sometimes simplified to "what's in it for me")
Often this is a difficult task that organisations struggle with and therefore ask us for help on.
When they're preparing to deploy Teams, they often ask us questions like: How do we communicate the change at scale and in a way that people will pay attention to? How do we help them to understand the purpose of the change and why it's important to them? Well, a pandemic that forces organisations to enable their people to work from home will probably do that. This could be the start of a significant shift in how organisations work.
So, if you're starting your journey with Teams today and making contingency plans for business continuity in the event of people working from home/period of self-isolation, here are our recommendations.

A few tips:
 - Try Teams if you haven't started yet. Microsoft have provided free Teams licensing in response to COVID-19 (6 months of E1 for free) https://docs.microsoft.com/en-us/microsoftteams/e1-trial-license
– Invest in the right hardware. Having a headset is essential, and if possible a camera (preferably in the laptop to reduce any complexity!) For those users who will be running lots of Teams meetings, I would recommend a second screen at home. Having the content that you're discussing on one screen and the faces of the people you're talking to on the other is the closest way to replicate a face to face meeting.
– Have a Governance Plan/Strategy. Opening up Teams to the organisation will inevitably lead to questions like:
– Should we let everyone create a Team?
– What should we do about naming conventions/retention policies?
– Where should people save their work?
There are lots of other things to consider here, and planning to deploy quickly at scale must feel very daunting. Please get in touch if you'd like to talk this through with our experts.