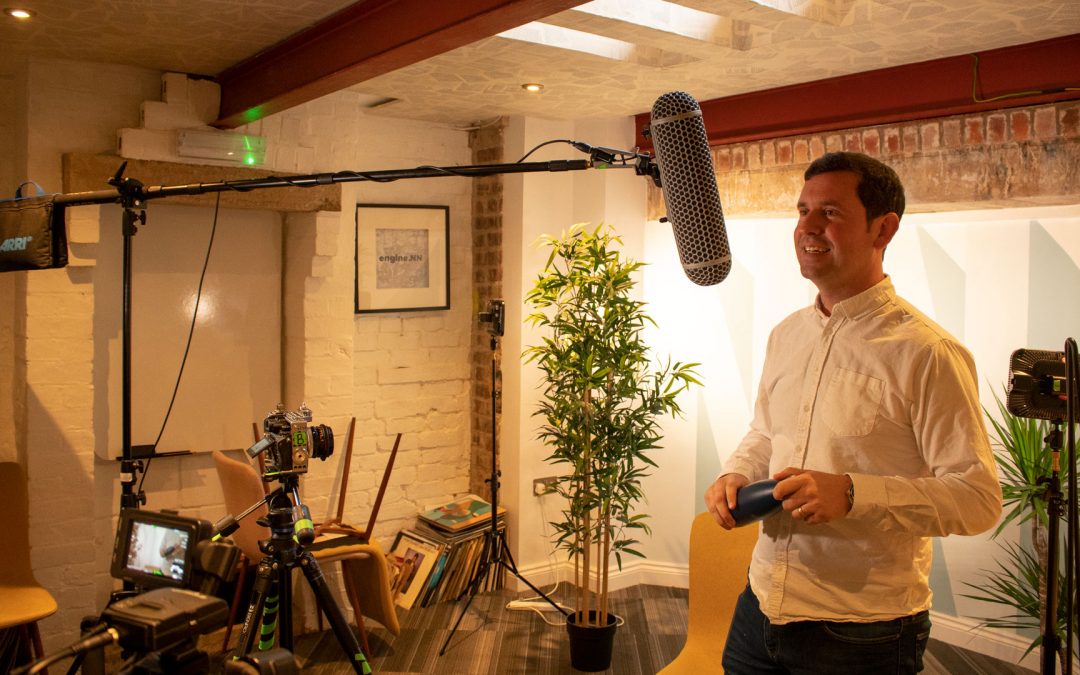 Hi Mark! You've been a quite a journey over the past five years, from taking the leap from Microsoft to start Hable to where you are now, working with clients all over the world. Let's start from the beginning. What inspired you to start the company?
I loved working at Microsoft, but I knew that at some point in my life I had to make the jump and try being my own boss. On a personal level, I'd always wanted to run my own business. I got to a point when I thought: if not now, when?
Mark wrote a blog post on this very topic back in 2014, just before he took the leap – take a look here
I was always keeping my eye out for the right opportunity, and the launch of Office365 gave me that. I was managing the Education team at Microsoft, and we were seeing lots of schools and universities move to the cloud – but really, they were only moving email, they were not getting the value that we as a company were promising. We were saying "the cloud can change the way you work, teach and learn" – and we meant it. The problem was, when the technical team, or Microsoft partner, had finished with the Office 365 project, people had a bigger inbox, but were not using any of the more transformative parts of the platform – so the change we were selling was just not happening. It was then I realised, there is a gap for a new type of Microsoft partner…
Did you ever question your decision to take the leap from having a secure, corporate career, to starting your own business?
The first 3 months were tough. No money was coming in and I had a mortgage, wife and three kids at home who relied on me to keep us going. But even if things didn't go to plan, I do believe that there are always jobs out there for good people. So yes, it was risky, but in the grand scheme of things – the worst case scenario would be that I'd lose a year or two of progress on the corporate ladder. Once the first invoice was paid in March 2015, and the work started coming in, we were up and running. After that, I never looked back.
You've built up a fantastic client base over these first five years. Is there any particular project, or moment, which stands out for you?
The Education sector has always been a passion of mine – so I'm proud that we've got some of the top schools and universities in the world as customers. Our most memorable win outside of that was probably the Houses of Parliament. It was literally our first Government customer. We met them at just the right time, as they were starting their Office 365 journey. I remember thinking: what a way to announce ourselves in new market – talk about going in at the top!
What are the most important lessons you've learnt from running your own business?
Be nice to everyone. I've got so much business from contacts I've made from previous companies, or people I met early on in their career who later landed a big job somewhere else. I'm also trying hard to learn how to delegate and not get myself involved in every decision we're making as a business. That's tough – if you ask the team, they would probably say I'm not there yet!
What are your hopes for Hable looking forward to the next five years?
I want us to be strong in all four of our sectors, keep finding good people, and stay focused on what makes us stand out – caring about the people side of IT, not just about the tech.
I also would love for Microsoft to see us as their top partner in the Adoption & Change Management space, globally.
"On a personal level, I'd always wanted to run my own business. I got to a point where I thought, if not now, when.."
…and if you could give yourself, five years ago, one piece of advice before starting Hable, what would it be?
Work hard, but try and slow down sometimes to look at the big picture – it's a constant battle.
A big thanks to Mark for taking the time to do this interview. And on behalf of everybody at #TeamHable, for being such a great boss and supportive teammate!