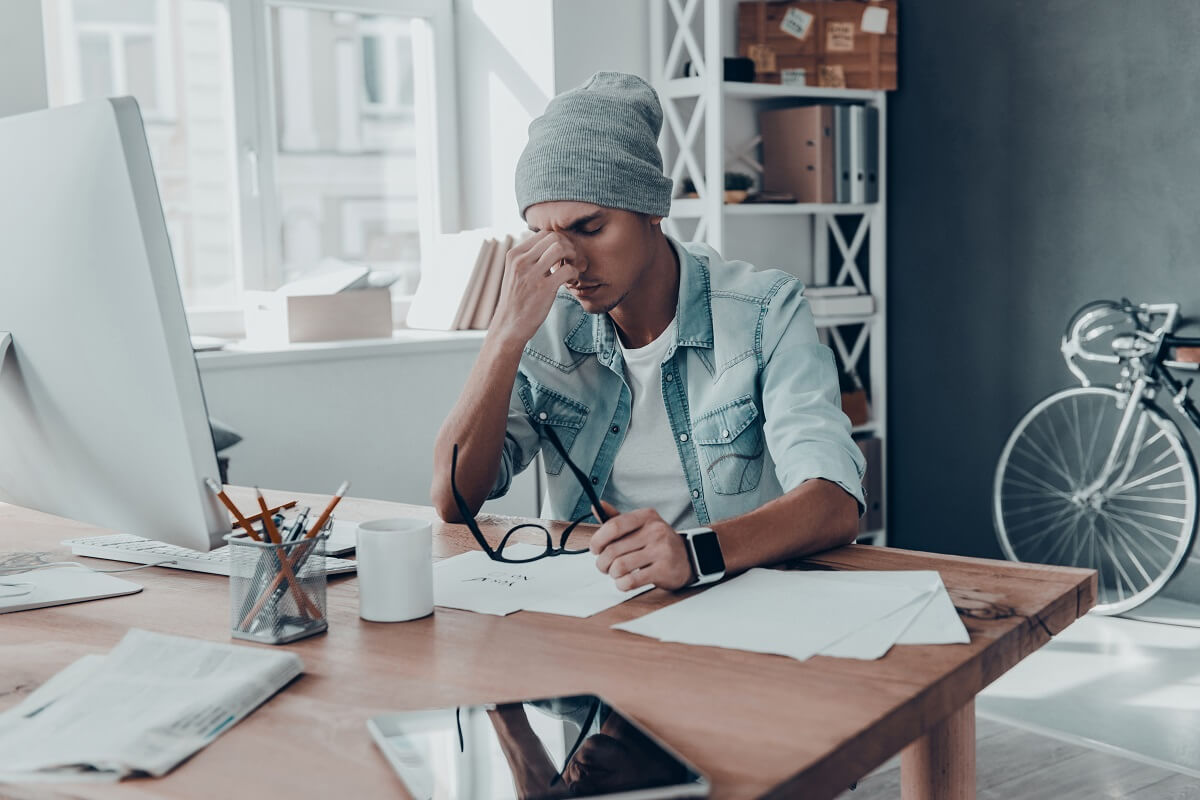 Stress awareness: Microsoft 365 tools to help manage your stress levels
Stress Awareness Week and National Stress Awareness Day are both recognised every year around late October / early November. To raise awareness of just how detrimental stress can be to our overall health and wellbeing.
Stress is a huge health concern around the world, and in the UK. Mental Health Foundation recently reported that 74% of UK adults have felt so stressed at some point over the last year they felt 'unable to cope.' That's roughly 38 million people. Furthermore, 32% of adults say that at times their stress has become so bad that they've experienced suicidal feelings.

Whether it's a particularly challenging time at work or mounting pressures in your personal life, stress can affect both mental and physical health. But there are things we can all do to alleviate the feelings of stress – and you may not know that Microsoft 365 has plenty of tools built in to help you do this.
1. Take a breather with Headspace integrations
Designed as a response to the doubling in meetings since the start of the pandemic, Microsoft 365 and Headspace now integrate seamlessly. It means every user has access to wellbeing tools right in the flow of their work.

Within the Microsoft Viva Insights app, which can be accessed through Microsoft Teams, you are able to benefit from a library of guided meditations and mindfulness exercises from the experts at Headspace.

Choose from meditations for stress, build confidence with sessions designed for just before important presentations, or even simply unwind with 2 hours of chilled lo-fi music.


2. Protect your time with Focus Time
Now that we're working remotely more often, messages and emails are firing around quicker than ever before. Let's be honest, sometimes that Teams message notification sound just gets a bit too much!
Then, when you factor in emails coming through and announcements in channels, it can be overwhelming.

That's where Focus Time comes in handy.

This feature is a fantastic way to reduce stress when things start piling up. When you schedule this in, all notifications across Microsoft 365 will be muted. Allowing you time to work freely, uninterrupted by notifications and sounds.


3. Get moving, but still get work done, using Dictate
The Dictate feature lets you talk, instead of type, in Word and Outlook. It's a fantastic feature for when you need to get content down quickly. But can also be great for managing stress, too.

Using Dictate allows you to get up from the desk and get work done on the move. Whether that's writing an email while walking round the house or heading outside for a walk and writing up meeting notes.


4. Use ToDo and Planner to manage tasks
We all know how stressful it is to have a never-ending list of tasks. Especially if your notes are all over the place jotted down on post its and scribbled in notebooks.

Thankfully, Microsoft 365 has tools that can help us all manage our tasks more effectively. Both apps can help you to manage your individual and team task lists by creating to dos and scheduling tasks. You can also get reminders through so that things don't fall through the cracks.

Visit this support page from Microsoft to understand when to use To Do vs Planner.


5. Have a laugh on Microsoft Teams
While not necessarily a feature, it's worth pointing out that the very purpose of Microsoft Teams – to meet virtually – can be used to alleviate stress. If you're struggling, there are few things better than reaching out and having a laugh with a friend or colleague.

Schedule a call, make a cup of tea, and talk to someone about how you're feeling. Whether that's on Microsoft Teams or in person. It's important not to suffer in silence.
Manage your employee wellbeing through Microsoft 365
These are just some of the many different features built into the Microsoft 365 suite of tools that can help you manage the wellbeing of your people. If you want to dive deeper in how Microsoft 365 can be a driver for employee wellbeing, please get in touch with Hable. We'll help you unlock the Microsoft 365 to its full potential.
Are you using Microsoft 365 to its fullest?
Probably not. Maximise return on investment while improving employee outcomes, by making more from Microsoft 365.
Start your journey today.