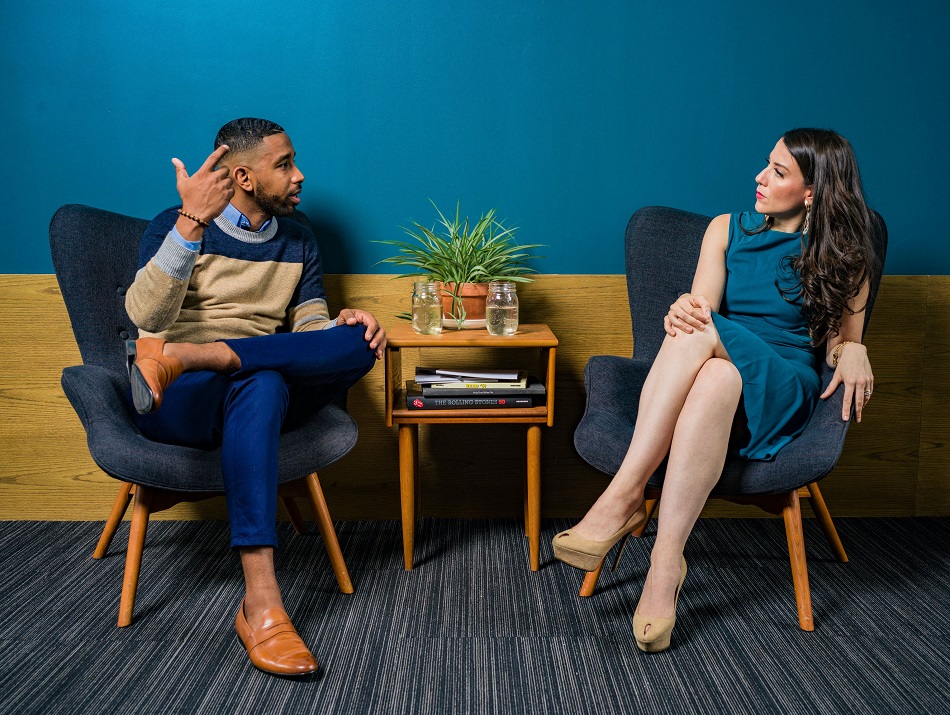 Hybrid working has always existed, but has been dramatically escalated by the COVID-19 pandemic. While it tends to include greater freedoms for employees around when and where they work, hybrid working is essentially the combination of working from both a physical workplace and remotely.
A recent Harvard study found that 81% of workers don't want to return to the office or would prefer a hybrid working model. This shows that for many, Hybrid work offers the best of both worlds: flexibility and a work life balance alongside a structure, opportunities to socialise and a place for face-to-face collaboration.
How can you create a successful Hybrid Workplace?
In order to achieve a successful hybrid workplace, it's important to have preparations in place to ensure your people are supported no matter where they work. To help, we've put together this list of ways to help you when creating a successful hybrid workplace:

At Hable, we put people at the heart of every project, so it's only right that our first tip on creating a successful hybrid workplace should focus on exactly that: the people.
It's important that organisations don't make assumptions about the way they think their employees currently work and want to work in the future. You need to know exactly how your people want to work, so that you can plan for it and put the necessary steps in place.
Gain a better insight into this by asking the right questions, reaching out through surveys, meetings or by having Champions gather data. Remember to ensure that everything is kept anonymous.
Some of the things you might ask:
Overall, how do you find your productivity at home?

Is working from home good or bad for your mental health? Why?

How long is your commute to the office?

What is the ideal number of days you would like to work from home a week?

On a scale of 1-10, how much do you want to return to the office?

What are you most excited about in a return to the office?

What are your biggest concerns in a return to the office?
Use the answers to these questions (and others) to inform how your workplace and culture will look going forward.
2. Create spaces that suit the different styles of work your people are adopting
With less employees in the workplace five days a week as they might have been traditionally, your overall working environment may need refreshing to reflect this. For example, do you need so many permanent desk spaces or could these be changed into breakout zones to promote greater collaboration?
Of course, some permanent desk spaces will still be needed, but your organisation might also have a need for more hot desks, video conferencing rooms, or call pods. Ensuring these spaces are available to spark collaboration is really important in creating a successful hybrid workplace. KPMG, for example, recently announced they were removing huge numbers of desks in favour of meeting rooms to reflect the future of work they envisage: where there is less emphasis on the office being needed for day-to-day work and instead being used as the hub for collaboration and meetings.
3. Create a truly inclusive workplace
There are huge benefits to embracing the world of hybrid working, but it's important to avoid any inclusivity issues that may arise when moving to this kind of model. There are concerns by some that it might lead to the creation of a two-tier workforce: those who are consistently present in the office and those who choose to stay at home.
It's important to ensure the workplace remains inclusive and equal no matter where people are working from.
As leaders, you can:
Ensure employees know that their work is valued no matter where they are working from

Make information readily available and accessible for workers whether they are in the office or at home

Create a culture of flexibility, making it clear that each person has the choice to work from where they feel most productive

Make sure meetings are engaging for everyone no matter where they are

Recognise the implications that certain ways of working may have on different groups of people e.g parents, especially single parents

Keep communications going so that anyone working remotely doesn't feel out of the loop, or like they're missing out on anything
Above all, trust your people and keep communication open.

4. Prioritise health, safety and wellbeing
After the year we've had where health has been such a huge focus for all of us, it may go without saying that health, safety and wellbeing should be a main priority while creating a successful hybrid workplace.
It doesn't matter whether your people are working from home or in an office, as an employer you have a duty of care over your teams. For those in an office, it's important to ensure that all necessary steps are taken to create a COVID-safe environment, while those working from home need to be informed of ways to protect both their physical and mental health.
There is further guidance on health and safety in the hybrid workplace in this fantastic article by Keystone Law.
Remember, mental health is just as important as physical health, especially at the moment. And, there's lots you can do to ensure you're looking after the mental health of your employees. At Hable, some of the things we do are:

Encourage walking meetings

Use tools to schedule regular breaks

Hold virtual get togethers and social events

Ensure our people know that we care about their mental health and wellbeing

Have a truly open culture, whereby our people feel safe and comfortable opening up
5. Invest in tools

that make collaboration easier, no matter where your people are

working
Alongside everything else mentioned above, it's crucial that for a hybrid workplace to be successful, there is an investment in the right technology.
As workplaces become more fluid, organisations will need technology that enables teamwork no matter where their people are, encourages collaboration and helps to connect people.
Investing in Microsoft 365 and Microsoft Teams provides your people with the tools they need to stay connected with each other whether they're working remotely, onsite or a combination of both. Tools like this will enable your teams to:
Host online meetings, make calls, chat, share files

Manage files from anywhere

Collaborate on files in real time

Connect with customers, clients and colleagues using email
Successfully implement a hybrid workplace, with Hable
Get in contact with Hable to find out more about how to successfully adopt a hybrid workplace. Our consultants will work with you to find out how your people want to work, and then suggest creative ways that you can implement a hybrid work model.
We can also suggest layouts that include more meeting rooms and hot-desking to improve collaboration.