What Hable did:
Executed an engaging internal comms strategy

Delivered mass training programme to 1,000+ staff

Provided an engaging set of learning resources

And built a SharePoint site to host them in

96% rated our training as 'good' or 'excellent

Teams usage doubled from 2,000 users to over 4,000
Hable completed a major change management and adoption programme with the Government of Jersey (GoJ) helping to improve collaboration and productivity across departments.
At the start of the project, we were given one main objective: to raise awareness of the endless capabilities of Microsoft 365. Focusing on how it can enable people to communicate, collaborate, and work more confidently.
We ran workshops with different stakeholder groups to develop a strong understanding of current working styles. It gave us a real insight into the challenges faced. And allowed us to offer suggestions for ways to overcome these challenges using technology.
We started by devising a clear communications strategy, using our inhouse marketing team to craft a range of messages and materials. We put together a huge bank of learning resources to support self-guided learning. And also built them a bespoke SharePoint environment – called 365 Hub – where they could store them all.
We also delivered a training programme to over 1,000 delegates. Designed to help employees improve their digital knowledge and grow confidence when using Microsoft 365.
This resulted in the delivery of 60 live events. 96% of delegates rated these 'good' or 'excellent.'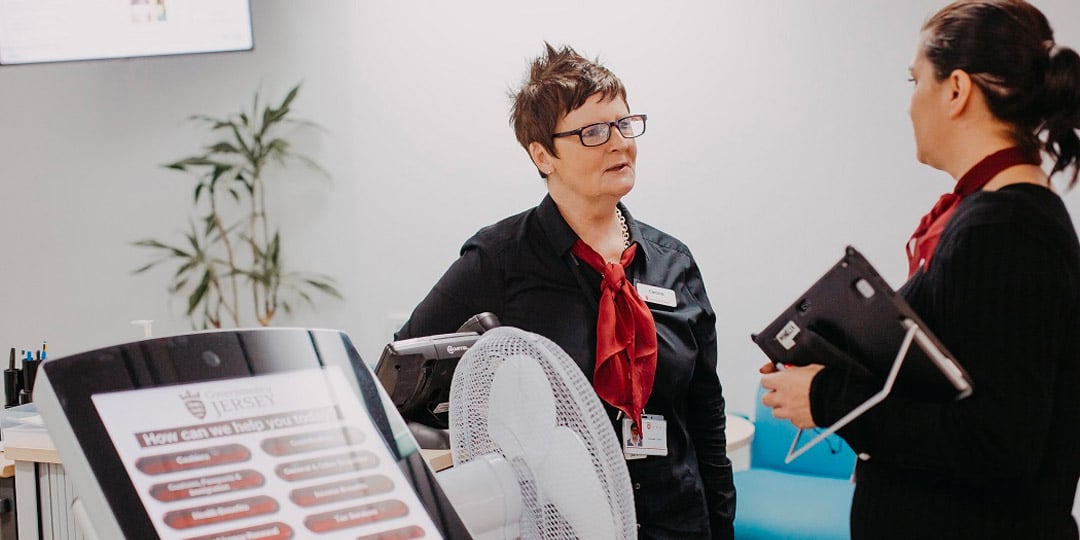 We know that having a strong network of digital champions can be a fantastic way to solidify learning. And identified it as a key area to make real, long-lasting change within the project.

We recruited, launched, and trained this network. Helping to improve confidence at scale.
Following on from implemented, we reviewed how successful the change was. Feedback was overwhelmingly positive. And GoJ saw an increase of Teams users from 2,000 to over 4,000. Attributed both to training from Hable and the ongoing wider rollout.
"I think people are a lot more encouraged to change their ways of working now. They're more engaged, and they're taking an interest in how they can change the way they behave and work using this new technology."

- Claire Johnson, Senior Project Manager, Government of Jersey
We are delighted to have been able to work with Government of Jersey to help them realise the true potential of technology. And create long-lasting change.
Unlocking the power of Microsoft 365
At Hable, we change the way people feel about technology. Through our range of adoption and change management services and package, we can improve the way your organisation works by unlocking the power of Microsoft 365.
For questions on how we can work with you to do this, get in touch; we'll be happy to help.
Discuss a project
Customer stories