We are proud to have helped NHS Wales in the continue collaborating and communicating effectively during the pandemic.
With a key goal of improving digital maturity across the organisation, they had already rolled out Microsoft Teams to over 104,000 employees when we first met them. They begun progressing with other Microsoft 365 applications, and called on us to help them get the most out of the suite.
We knew we needed to create a culture where people could embrace technology and feel confident using it. So we recruited and launched a successful Champions Network which spanned across the country. They had the ability to turn this project into something more. Acting as a voice for colleagues. We were able to expand their Champions network from 300 people to just over 2,000 in total.
We put together 18 different training sessions to over 3,000 people across NHS Wales. We covered all levels of knowledge right from 'An Introduction to Microsoft Teams' all the way through to 'Delivering Virtual Patient Consultations Online.'
To support this, we created a whole heap of useful post-training content including guides, videos, and day-in-the-life booklets.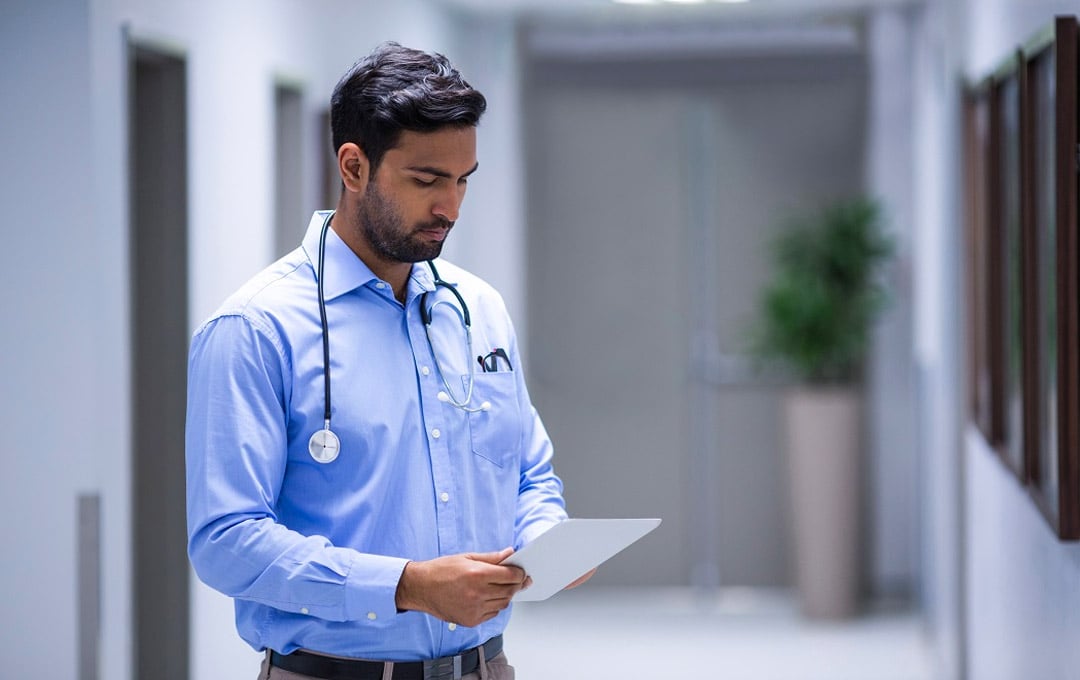 The IT service desk were under immense pressure. So it was suggested that we create of an FAQ Bot app. The idea was it would provide an opportunity for staff to find their own answers to common queries.
The bot is currently being used by a number of digital champions at NHS Wales for wider testing, with a view to it being rolled out more widely in the coming months.
This project has been truly transformative for the 104,000 NHS Wales employees. And we are immensely proud to have been at the heart of it.
Through the integration of Microsoft 365, the Health boards have been brought closer together, working as one. They're working quicker, more efficiently, and remotely. Time saved has vastly improved overall employee wellbeing across the organisation.
Which, after all, helps them to continue to deliver great care across the country.
Unlocking the power of Microsoft 365
At Hable, we change the way people feel about technology. Through our range of adoption and change management services and package, we can improve the way your organisation works by unlocking the power of Microsoft 365.
For questions on how we can work with you to do this, get in touch; we'll be happy to help.
Discuss a project
Customer stories