Our purpose is to put people at the heart of digital innovation.
We are a team of passionate people. Made up of expert PROSCI accredited Change Managers, inspiring consultants, and creative thinkers.
We know change management. And we know people.
Our mission is inspire people to learn new skills, embrace change and unlock the potential of technology.​ Making work easier and more efficient. Giving people back their time. So they can focus on what really matters.
Find out more about what we do here: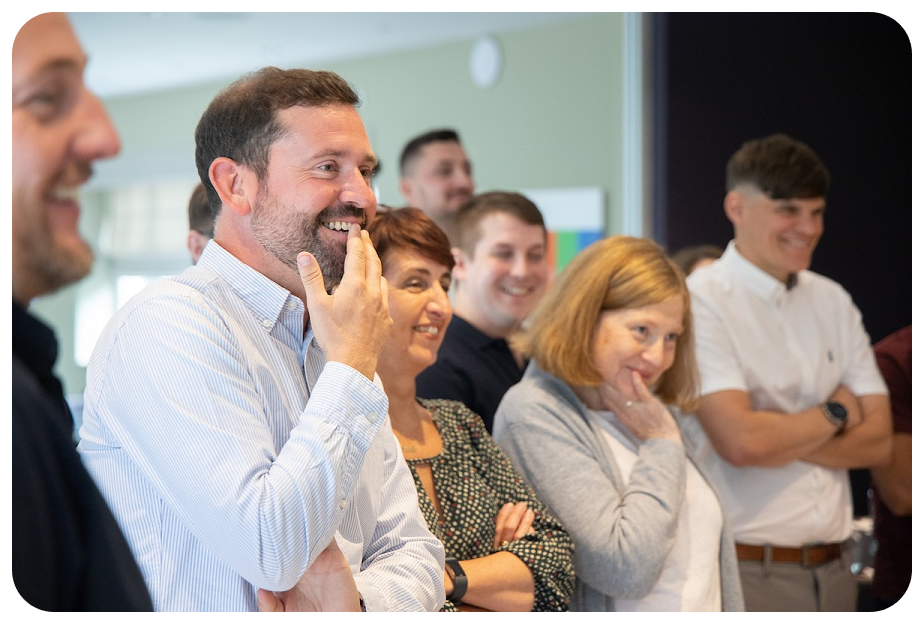 Get to know us
We're a remote-first business, passionate about helping people work better with technology.
Founded in January 2015

Microsoft Modern Work Solutions Partner

Microsoft Advanced Specialism in Adoption & Change Management

PROSCI accredited Change Managers

Disability Confident Leaders

Signatories of the Tech Talent Charter

150+ valued customers - and growing...
It all started with two words

Dream. Deploy.
It was these two words, written on a scrap of paper, that would lead to Hable being born.
In 2015, our Founder Mark Reynolds left the Education team at Microsoft with a vision. To build a business that would change the way people feel about technology. Acting as a new kind of Microsoft partner; one that doesn't focus on the tech. But instead, is all about the people.
Our values make us different. And they make us better.
Take
Ownership
Talk
Honestly
Stay
Curious
Be
Brave
Show
Empathy
Let's work together to create long-lasting change.